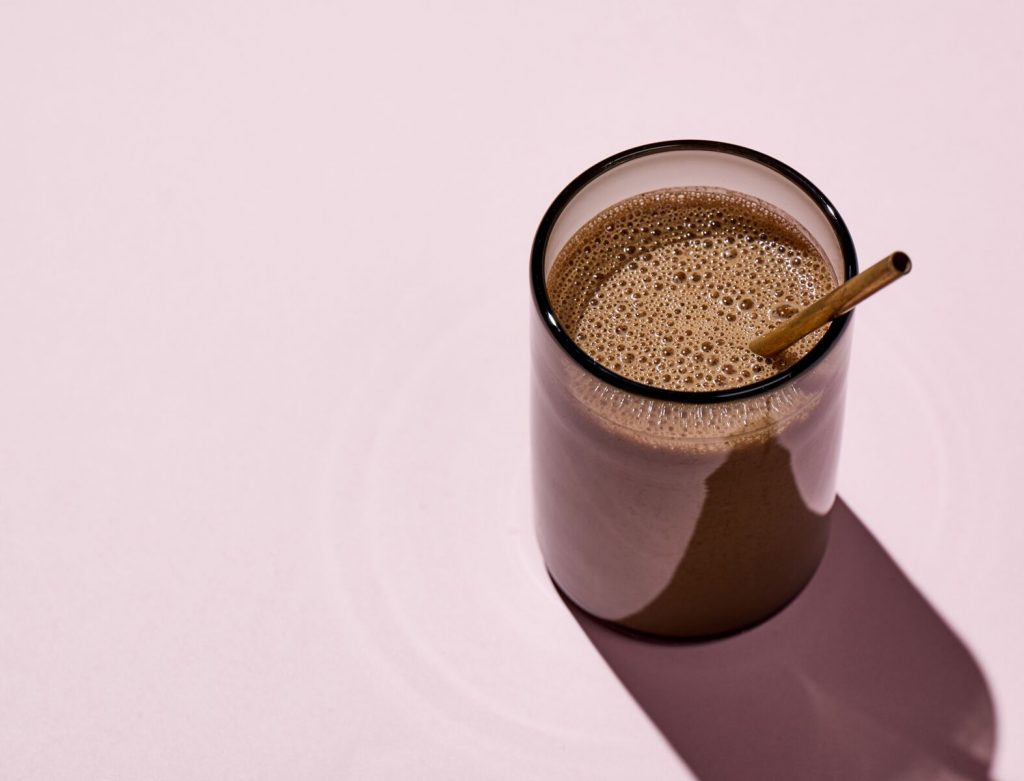 Collagen Mint Chip Smoothie
This delicious smoothie, packed with fresh mint and crunchy cacao nibs, tastes remarkably like a mint chocolate chip milkshake. Needless to say, we're hooked.
2 pitted dates, roughly chopped
½ teaspoon grated fresh ginger
½ teaspoon maca powder
1 serving collagen powder
2 tablespoons sunflower seed butter
1 tablespoon cacao nibs
¾ cup unsweetened almond milk
3 ice cubes
⅓ cup mint leaves
Add all the ingredients to a blender and blend until ice is well pulsed. Pour and enjoy.
Originally featured in The Annual goop Detox 2018