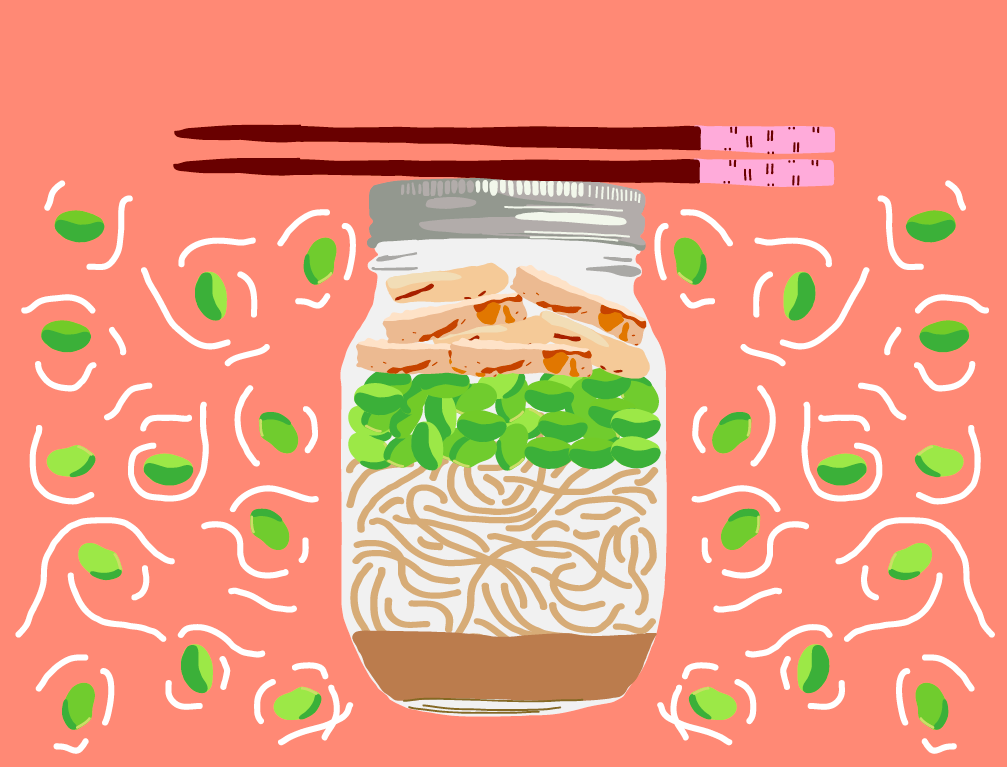 Cold Soba Noodle Salad with Chicken, Edamame, and Soy Vinaigrette
"Hudson has always loved Asian flavors…he takes after his mother in that way. This soba noodle salad combines a few of his favorite ingredients and flavors, and still enables me to feel like I've given him a well-balanced lunch filled with protein and whole grains (I use buckwheat soba noodles to add a bit more fiber). It's also a great salad to have in the fridge for those emergency 'I need a snack now' moments."
1. Combine noodles, edamame and chicken in a mixing bowl.
2. In a separate bowl, whisk together soy sauce, rice vinegar, honey and olive oil.
3. Dress the noodle mixture with the vinaigrette and pack in an airtight container. This can be done a day in advance and stored overnight.