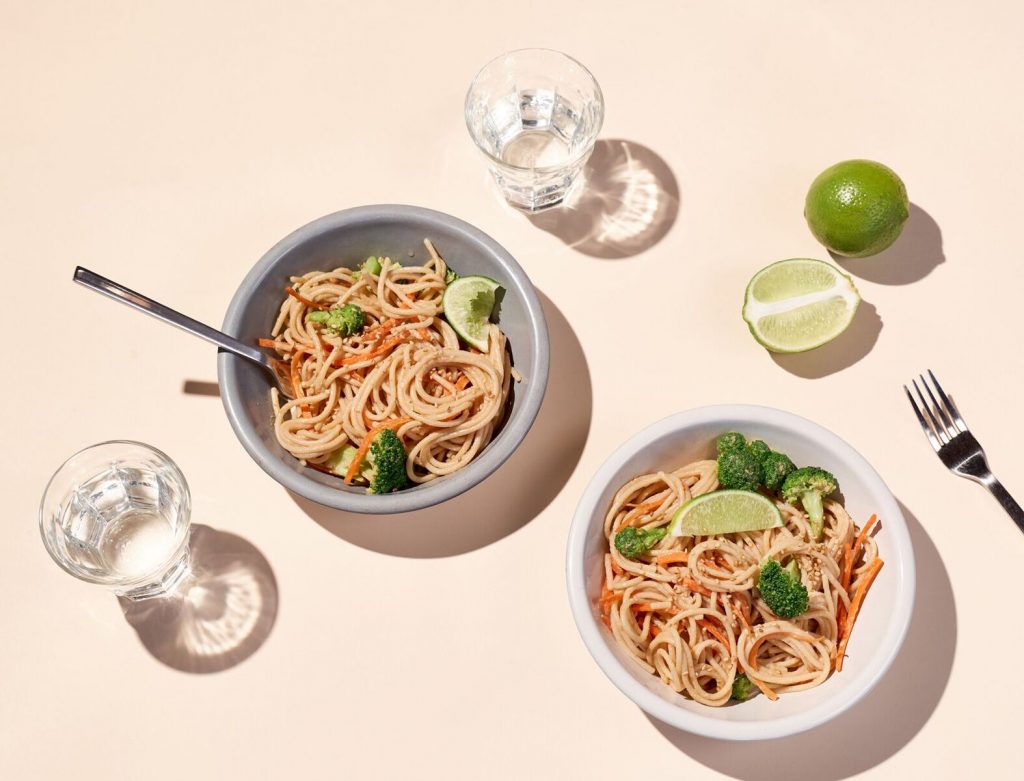 Cold Noodle Salad with SunButter Satay Sauce
This easy-to-make, easy-to-pack, kid-friendly noodle and veggie salad is a new office favorite.
1. Bring a large pot of water with salt to a boil. Add the brown rice spaghetti and cook for 13 minutes (or 2 minutes less than the package directions suggest), stirring occasionally to make sure the noodles are not clumping.
2. Add the broccoli florets to the pasta water and cook everything for another 2 minutes. Drain and rinse with cold water.
3. Mix in a bowl with the SunButter sauce, adding water as needed to thin it out, then stir in the carrots.
4. Garnish with toasted sesame seeds and lime juice just before serving.
Originally featured in The Annual goop Detox 2018