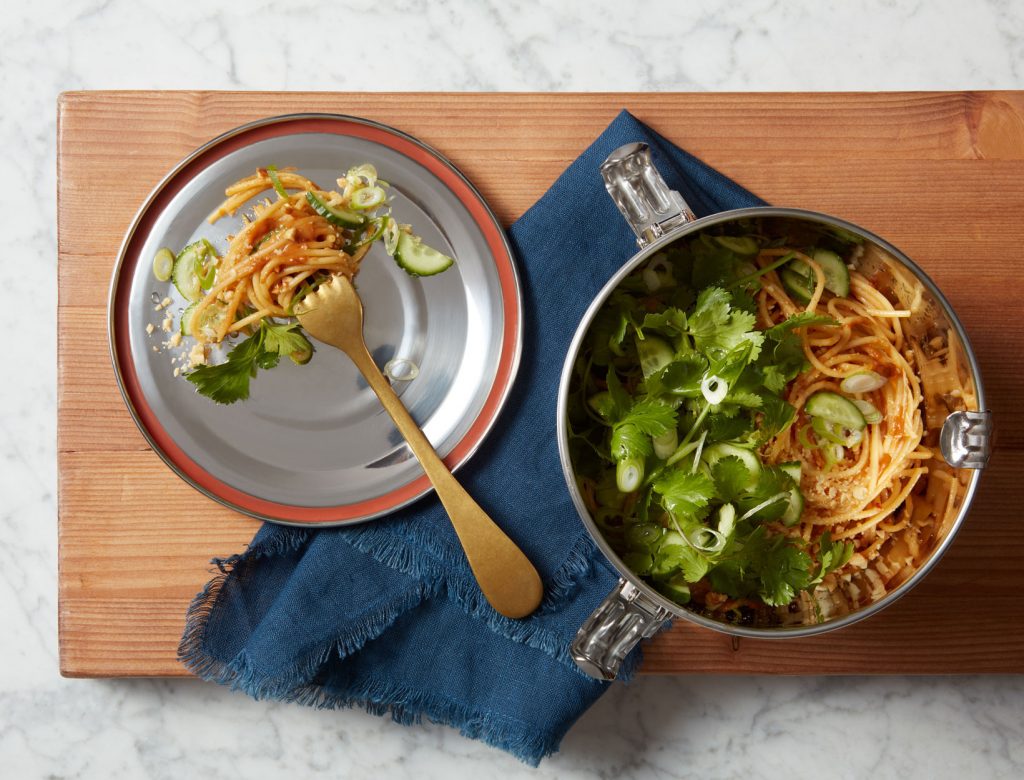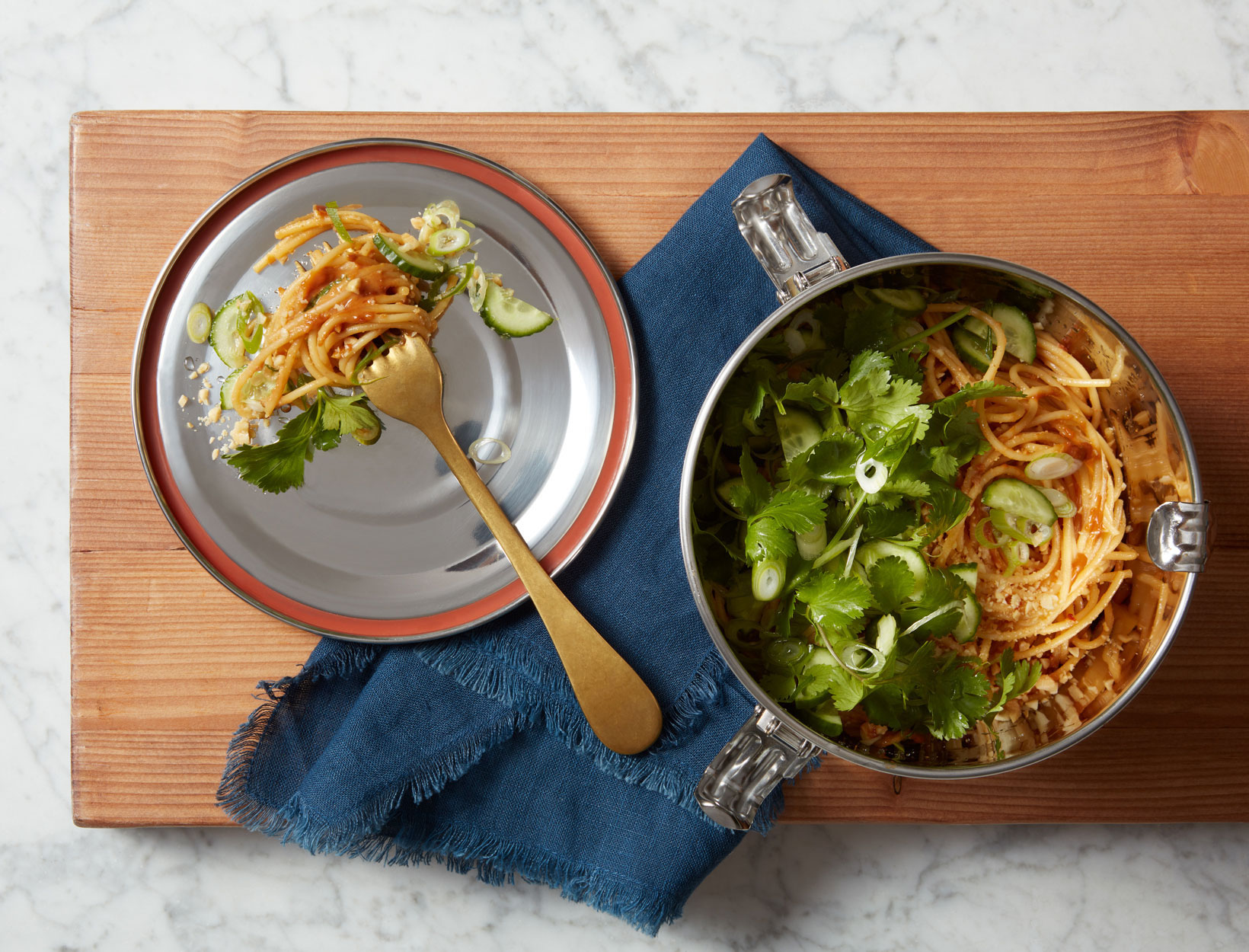 These super tasty cold noodles are tossed in a peanut sauce bursting with umami and a subtle but fiery kick, then topped with fresh cilantro and cucumber for a crisply satisfying crunch.
1. Cook the spaghetti to package directions. When done, strain and rinse with cold water until totally cooled.
2. In a medium-size mixing bowl, whisk together the peanut butter, sambal oelek, tamari, garlic, and oil.
3. Toss the cooked noodles in the peanut sauce until nicely coated.
4. Divide the pasta between two bowls and top each with scallions, cucumber, and cilantro (plus chili flakes and peanuts, if desired).
Originally featured in Packable Work Lunch: Cold Dan Dan Noodles