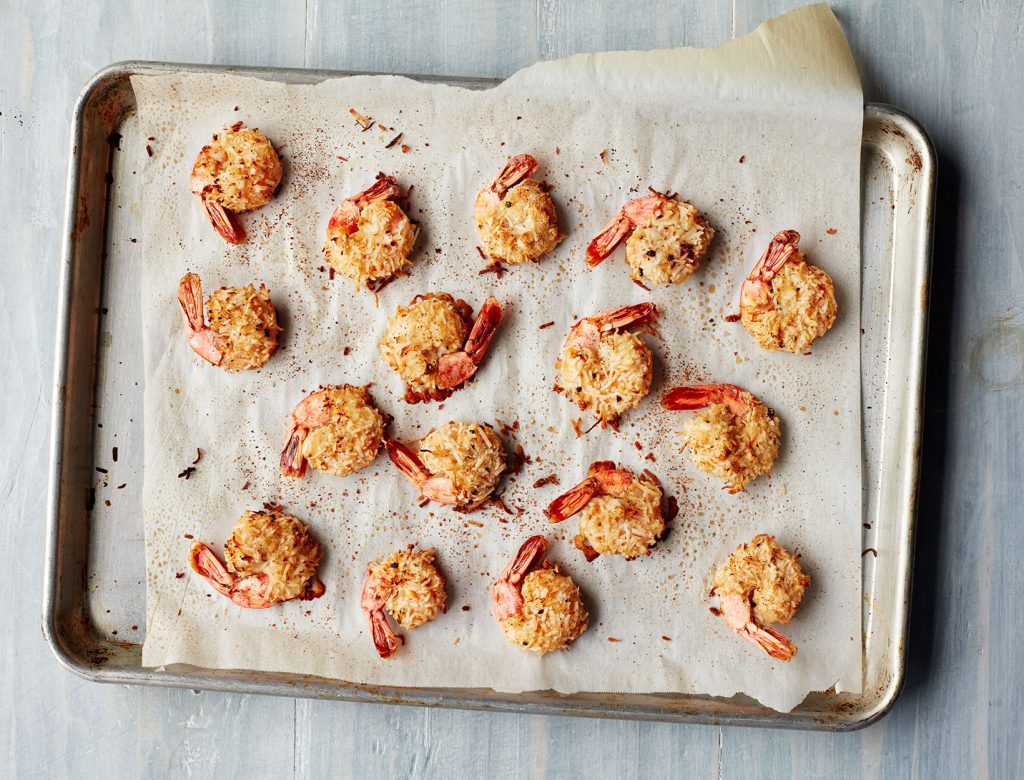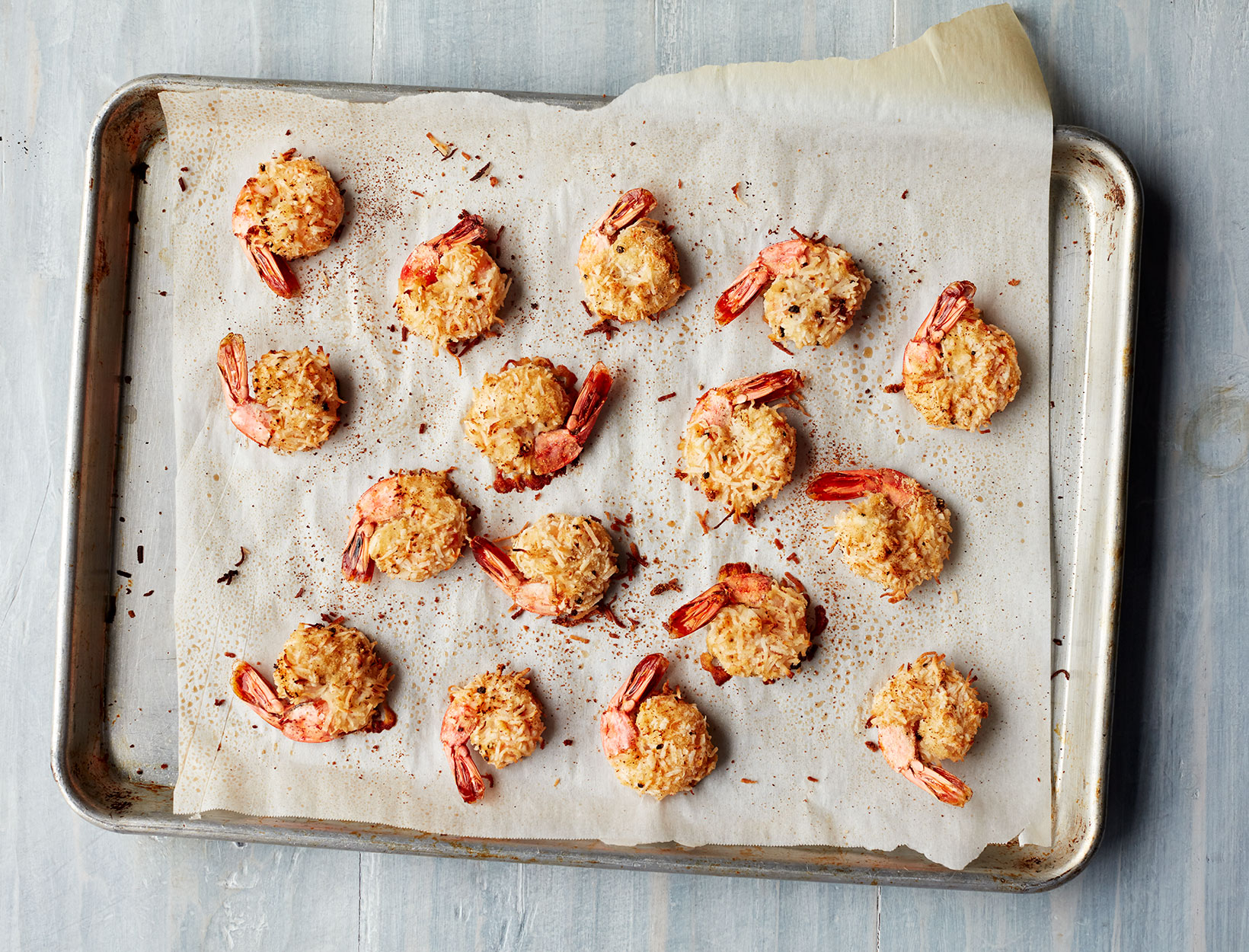 "When I was growing up in New Orleans, my grandparents took the family out to dinner at the Yacht Club for special occasions, and I always ordered a fried shrimp po' boy—a traditional Louisiana sandwich. This substitute for fried shrimp is a healthier option that everyone will love. The shrimp are tossed with coconut flour and shredded coconut instead of breadcrumbs—and they are so easy to make! My husband and I served this as an appetizer at our wedding and they were a huge hit!"
1. Heat oven to 400°F. In a shallow bowl, whisk together the coconut flour, shredded coconut, garlic and onion powders, salt, and pepper.
2. In another shallow bowl, whisk together the coconut milk and coconut aminos.
3. Dip each shrimp into the liquid mixture and then into the dry mixture to coat. Arrange in a single layer in a baking dish. Bake for 15 to 20 minutes, until golden brown. For extra crispiness, remove the pan and set the oven to broil. Broil the shrimp for 4 to 5 minutes.
This recipe is excerpted from Dr. Amy Myers's book The Autoimmune Solution Cookbook.
Originally featured in The Anti-Autoimmune Diet