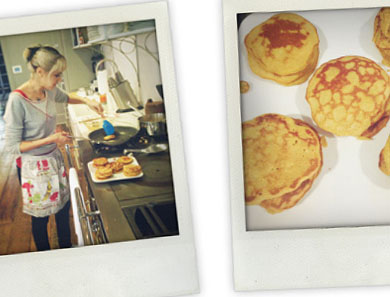 A delicious gluten-free pancake option.
1. Mix the eggs, coconut oil, milk, vanilla and coconut sugar in a large bowl.
2. Add coconut flour and baking powder. Mix again until lumps are incorporated.
3. Scoop a scant 1/4 cup each onto a hot griddle or pan for silver dollar pancakes; these are best suited to that size. (Ariane also recommends this recipe for waffles – to do so, beat the egg whites separately until stiff, then fold in and proceed as you would for regular Belgian waffles.)
Recipe courtesy of Ariane Resnick.
*This recipe has not been tested by the goop test kitchen.
Originally featured in Healthy Family Meals