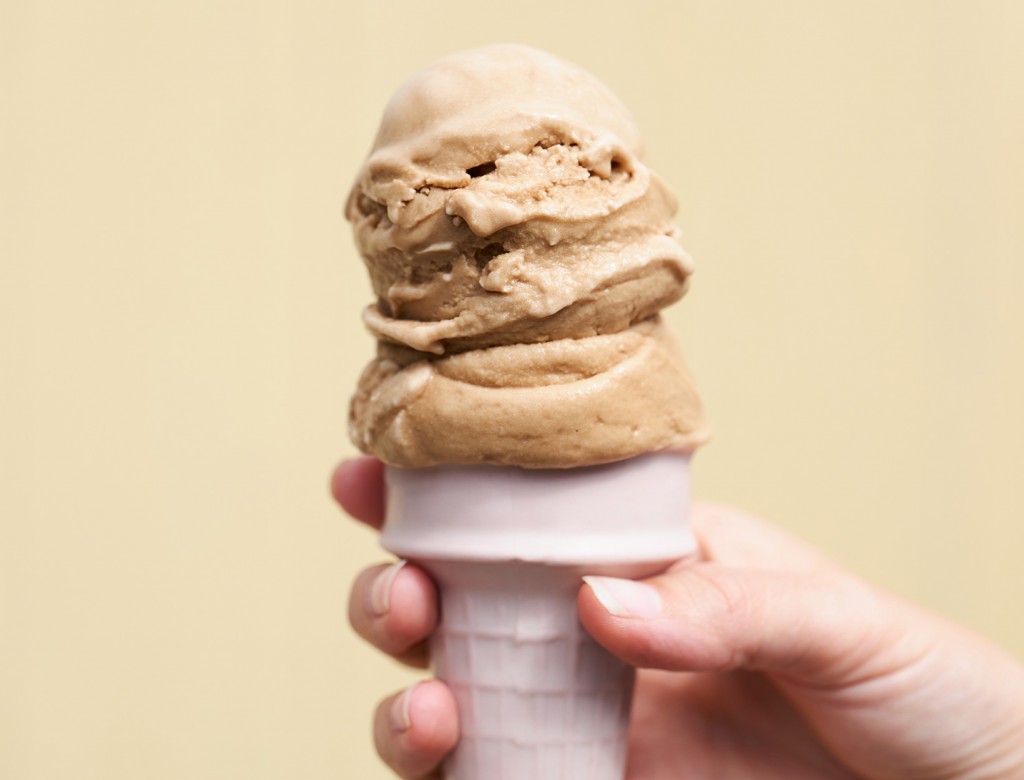 Coconut Milk Coffee Ice Cream
Making nondairy ice cream is tricky. The issue usually has to do with the icy texture you get when you omit real dairy. We found that using full-fat coconut milk, coconut oil, and a little bit of alcohol keeps the base creamy. Instant espresso is a super easy mix-in, but this base would be just as good with anything from fresh fruit to mint.
1. Combine all the ingredients in a pot over medium heat until the sugar and espresso are dissolved and the most of the alcohol has cooked out of the rum, about 5 to 8 minutes.
2. Transfer to a bowl and chill in the fridge.
3. Once the base is cool, transfer into the ice cream maker and churn for 20 to 30 minutes. Eat immediately or transfer to a freezer-safe container and freeze overnight.
Originally featured in 3 Double-Scoop-Worthy Ice Cream Recipes