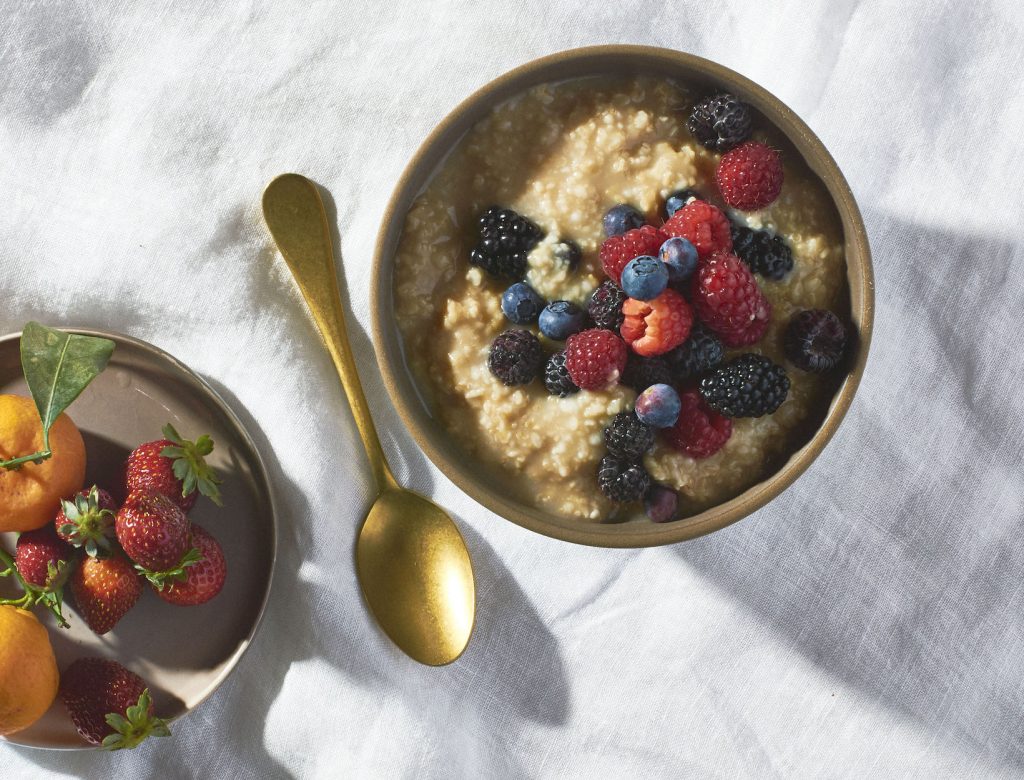 Coconut Butter Oatmeal
This oatmeal—souped-up with nutrient-dense raw coconut butter—smells and tastes amazing. Plus, it comes together in under 10 minutes and packs up easily, making it one of our favorite on-the-go breakfast options.
2 cups water
1 cup quick-cooking gluten-free oats
2 tablespoons coconut sugar
2 tablespoons coconut butter
pinch of salt
½ cup blueberries
1. Bring the water and oats to a boil in a small saucepan. Reduce the heat and simmer for about 3-5 minutes over medium-low heat.
2. Stir in coconut sugar and butter until dissolved.
3. Serve hot with fresh blueberries.
Originally featured in 3 Healthy, but Deeply Satisfying Breakfast Ideas