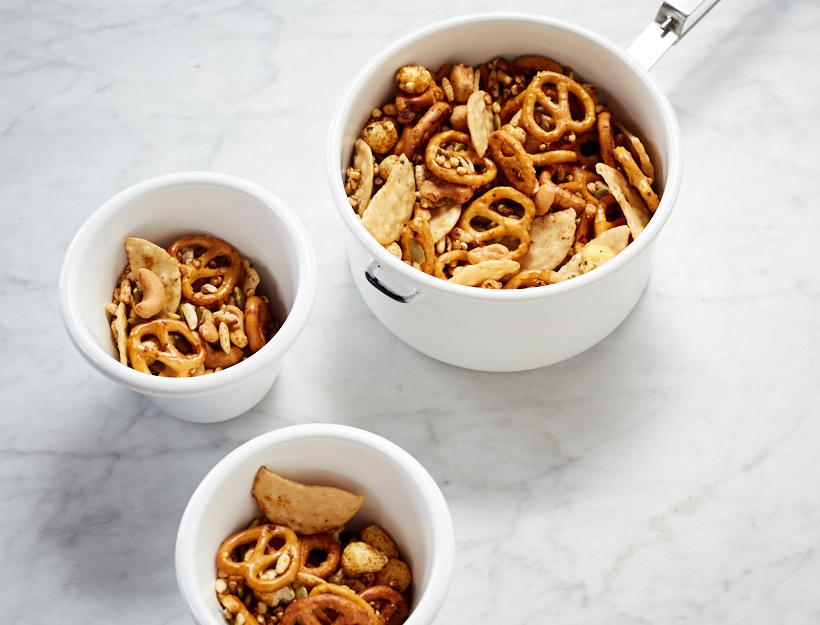 Swapping butter for ghee in this recipe makes us feel a lot better about snacking on this totally addictive (and gluten-free!) goop office favorite.
1. Preheat your oven to 250°F.
2. Combine the mix ingredients in a large bowl and set aside.
3. Combine all of the sauce ingredients in another bowl and whisk until the mixture is thick and smooth.
4. Pour the sauce over the cereal mix, and toss to coat evenly.
5. Pour the mixture out onto a parchment lined baking pan (don't spread the layer too thin- you want some clusters!), then finish with sprinkling of flaky sea salt and pepper.
6. Bake for 1 hour.
7. After an hour, remove from the oven and let cool before serving.