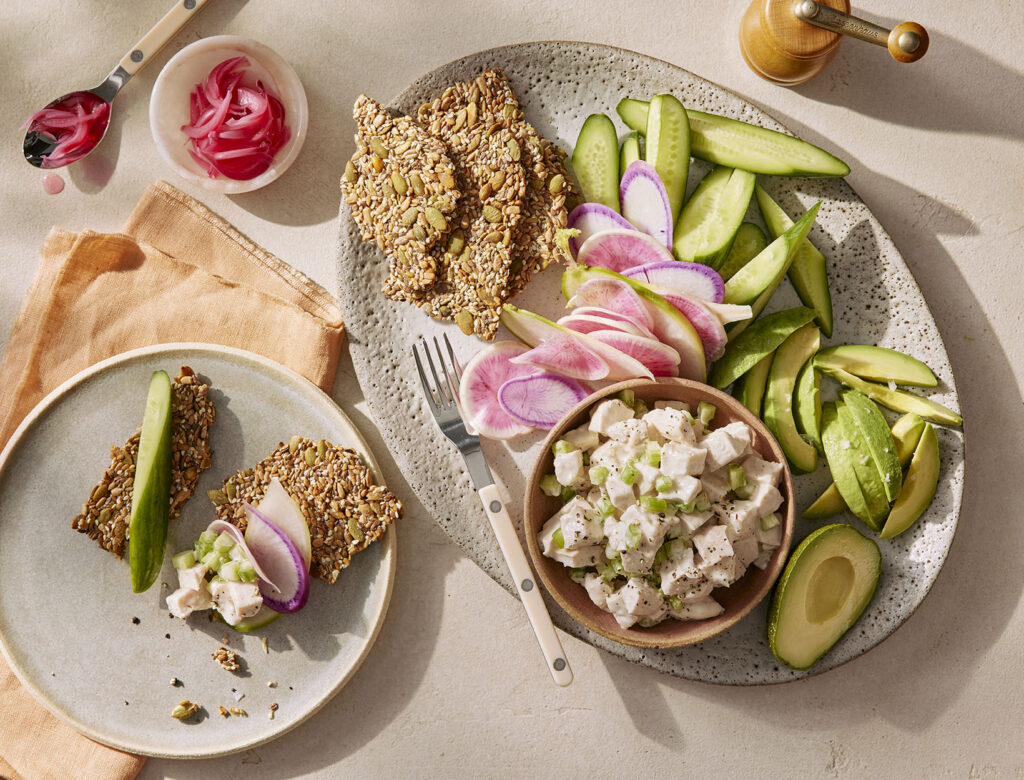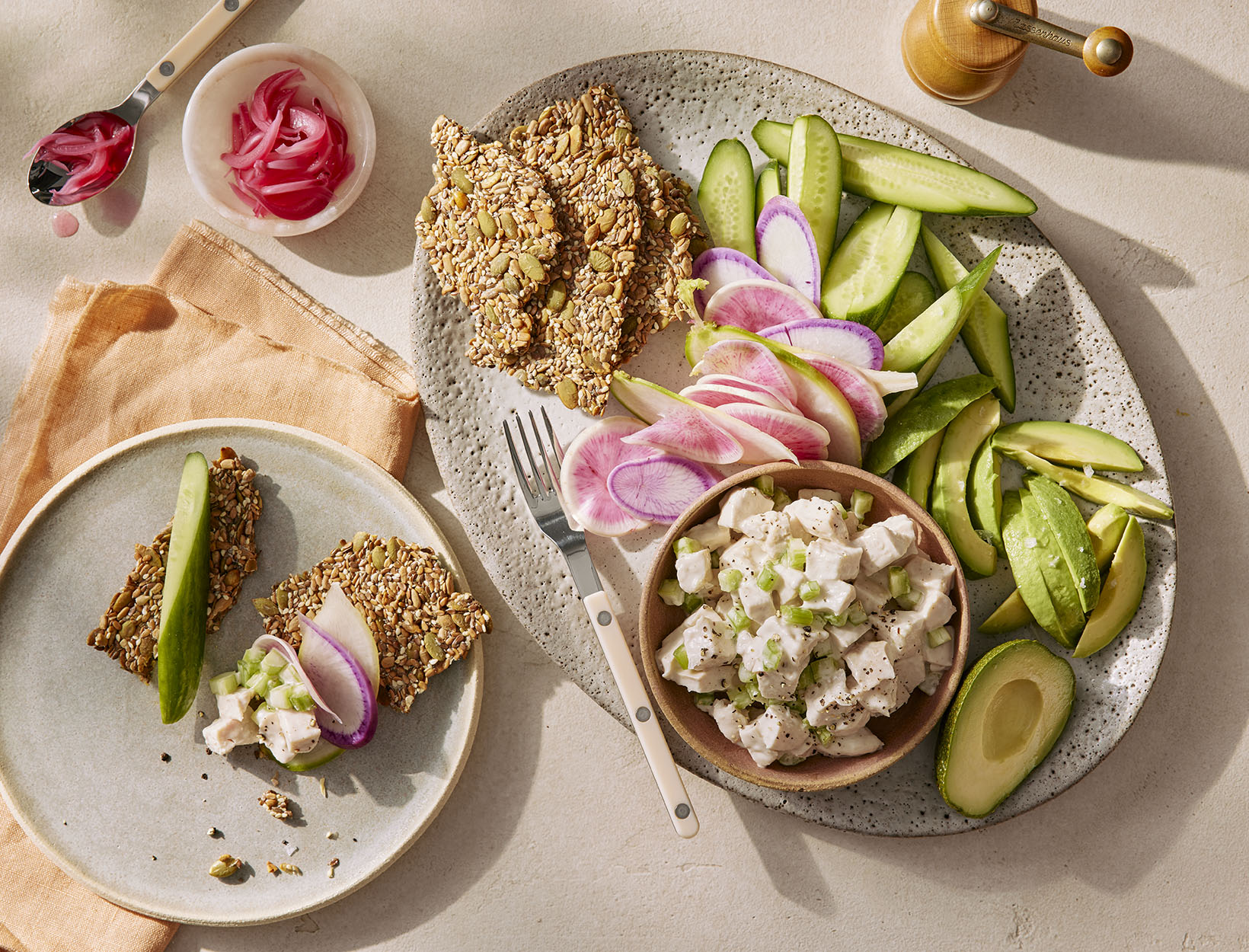 Classic Chicken Salad
It's the nostalgic goop Kitchen take on the kitted lunches we had as kids, made with classic NYC-Jewish-deli-style chicken salad.
for the chicken salad:
2 chicken breasts
½ cup diced celery
¼ cup soy-free vegenaise
1 teaspoon celery salt (optional)
salt and pepper to taste
for the pickled red onions:
¼ cup finely shaved red onion
juice of ½ lemon
¼ cup water
1 tablespoon red wine vinegar
4 black peppercorns
1 pinch salt
To serve:
1 avocado, sliced
1 cucumber, sliced (optional)
1. To make the chicken salad, place the chicken breasts in a pot and cover with cold water. Bring the pot up to a medium-low simmer on the stove and poach the chicken breasts until cooked, taking care not to overcook. Once they're fully cooked, remove from the water and let cool until you're able to handle them.
2. Dice the chicken, mix with the rest of the chicken salad ingredients, and place in the refrigerator.
3. To make the pickled red onions, combine the red onions and lemon juice in a bowl and allow to sit for 5 minutes. This helps the onion stay a vibrant red. Combine the rest of the ingredients in a pot and bring to a boil. Pour over the onions immediately and cover so the steam helps cook the onions quickly. Refrigerate and store until ready to use.
4. Plate everything, composed or not—you can be your own artist here. Feel free to add any detox-friendly vegetables or other fun toppings.
Originally featured in The Annual New Year Detox: 2023 Edition