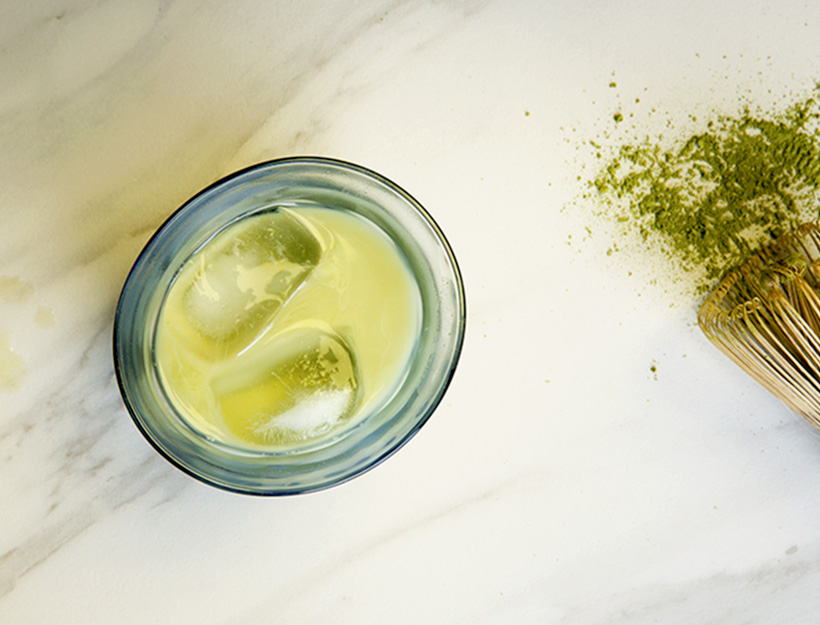 This supercharged iced matcha latte has rhodiola, which helps oxygenate blood going to the brain, and pine pollen, which enhances whole body function. Perfect for a morning brew or afternoon pick me up.
1. Combine matcha, rhodiola, pine pollen, and raw honey in a medium bowl.
2. Add the 2 ounces boiling water, and use a matcha chasen to vigorously whisk the mixture in a "Z" pattern, until the herbs are frothed and the honey has dissolved.
3. Add another 4 ounces filtered water and 4 ounces of fresh pumpkin seed milk. Serve in a glass with ice.
Originally featured in Magic Potions for Clarity, Beauty, and Energy