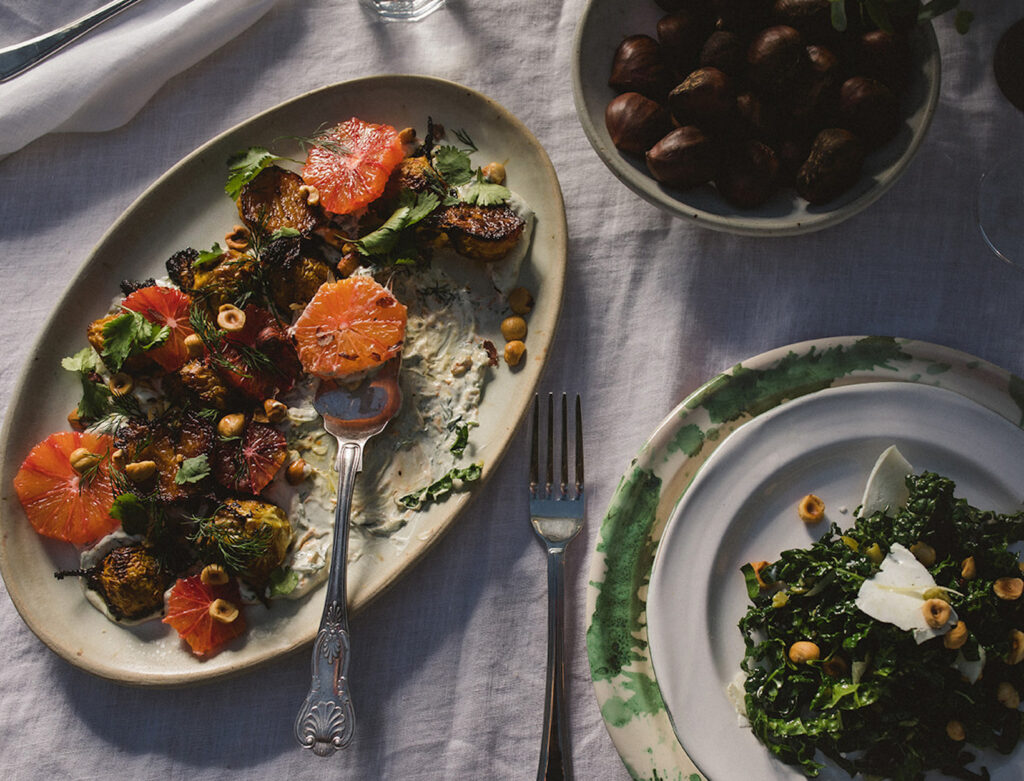 Photo courtesy of @jensosa
Citrus-Braised Beets and Spiced Yogurt
"Beets aren't for everyone, but this recipe will convert the haters out there. The beets get a wonderful winter citrus twist from an orange juice marinade, which doubles as cooking liquid. Then they're layered with an herby yogurt and garnished with toasted hazelnuts. In short, yum." —Muniak
1. Preheat the oven to 400°F.
2. Chop the tops off the beets, then peel them and cut in half or into quarters depending on the size of the beets. Marinate the beets in the orange juice and a glug of olive oil. Add a pinch of fine sea salt and freshly cracked pepper. Set aside for at least 15 minutes.
3. Heat a cast-iron skillet, then add the beets, white wine, chicken stock, and another small pinch of sea salt. Reduce the liquid by half and place the pan in the oven for 10 to 20 minutes.
4. Place the yogurt in a small bowl and stir in the orange zest, cumin, and a pinch of salt. Using a paring knife, cut away the rind from the blood oranges and slice them into wheels. Set aside until plating.
5. Remove the beets from the oven.
6. On a serving platter, add a big swipe of the yogurt, place the beets over the yogurt, and nestle in the orange wheels. Garnish with the flaky sea salt, leaves of fresh herbs, and toasted hazelnuts.
Originally featured in A Chef's Predinner Strategy, from Appetizers to an Easy Beauty Routine