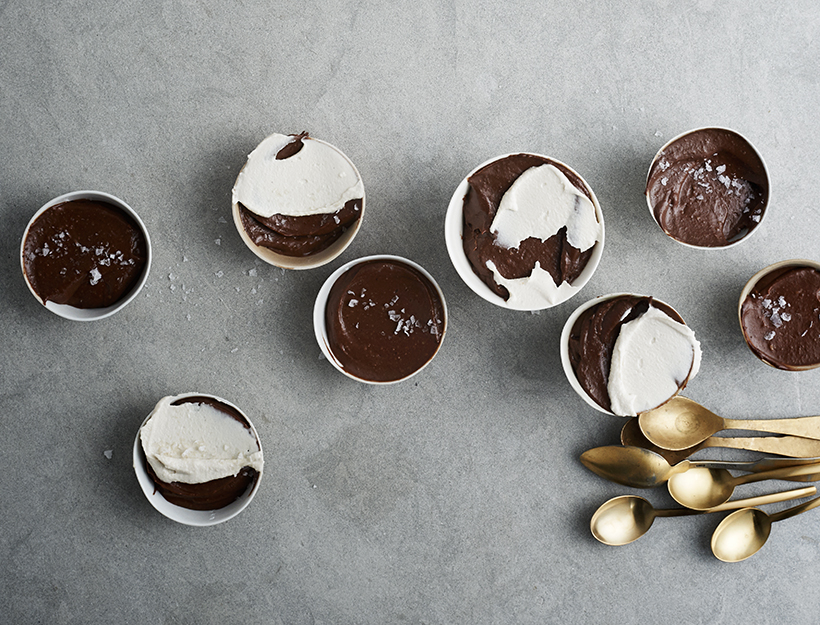 You won't believe this silky chocolate mousse is completely vegan and refined sugar-free.
1. In a blender or food processor, combine the avocado, almond butter, a large pinch of salt, vanilla powder, brown rice syrup, maple syrup, cacao, almond milk, stevia, and coconut oil and blend for 2 minutes, or until very smooth. Divide among 4 ramekins; cover and refrigerate for at least 1 hour.
2. Serve topped with a dollop of cashew cream and a pinch of sea salt.
to make the cashew cream:
Drain the cashews, then transfer them to a high-powered blender, add the remaining ingredients, and blend until smooth, about 2 minutes.
Originally featured in goop Staff Favorites from It's All Easy