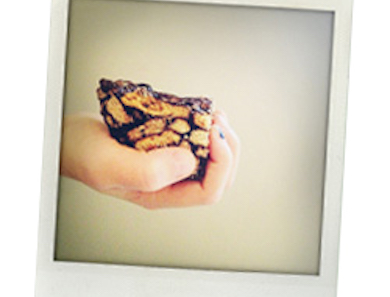 Chocolate Fridge Cake Bars
We recently made The Hummingbird Bakery's Chocolate Fridge Bars from The Hummingbird Bakery's Cookbook by Tarek Malouf and The Hummingbird Bakers. They require no dangerous implements or baking so they are great to get the kids involved in.
1. A 33x23x5cm baking tray, lined with greaseproof paper.
2. Put the butter, golden syrup, and cocoa powder in a large saucepan over medium heat until melted and smooth, stirring occasionally.
3. Put the biscuit chunks and raisins in a large bowl and pour the chocolate mixture. Mix with a wooden spoon until everything is well mixed and the biscuits and raisins are evenly dispersed.
4. Press the mixture into the prepared baking tray, using a tablespoon to flatten and compress. Cover with a sheet of greaseproof paper, then a tray covered in jam jars or tins to apply pressure on the cake, and compress it even more. Leave to cool completely, then refrigerate for a couple of hours, or overnight if possible.
Originally featured in Kid's Activities