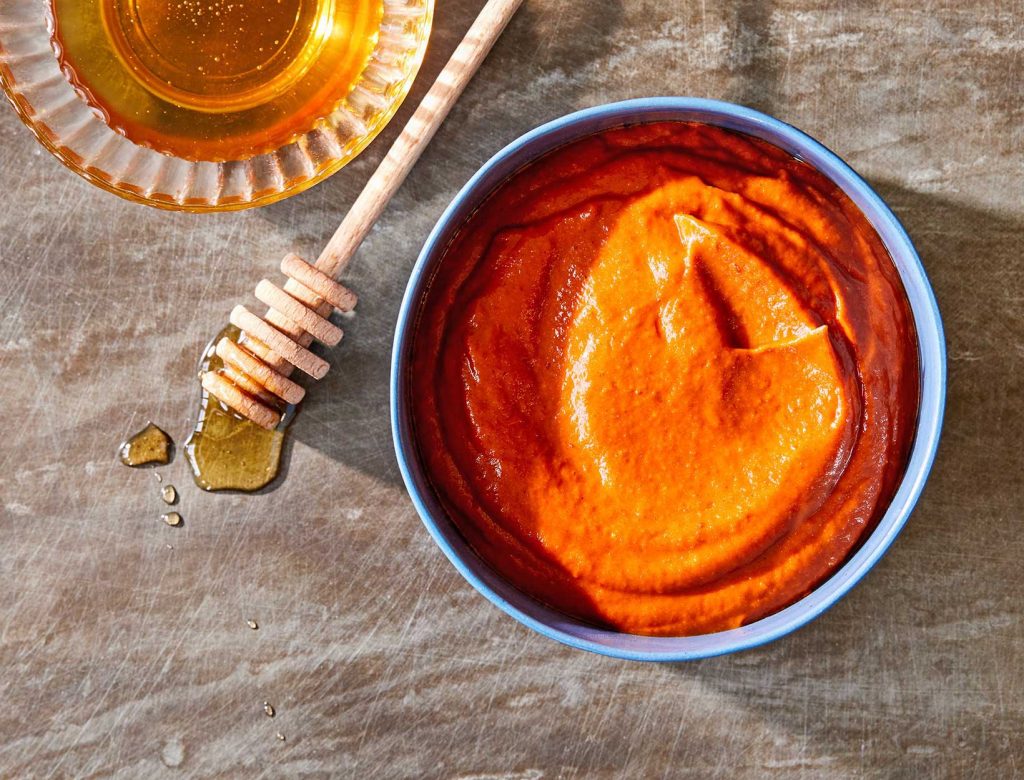 This sauce has all the tangy, tomatoey sweetness of a traditional BBQ sauce, adding depth with smoky, spicy chipotle chilies. It stands up to the flavors of the typical American BBQ spread, and it's delicious in Tex-Mex-style recipes, too.
1. In a saucepan, heat the grape-seed oil. Add the onions and let brown for 10 to 15 minutes, stirring frequently.
2. Once the onions are browned, combine the rest of the ingredients and whisk with the onions until well incorporated. Let the mixture come to a boil, then turn down the heat and let simmer for 5 minutes, stirring continuously.
3. Turn off the heat and use an immersion blender to blend the mixture in the saucepan. Serve immediately or let cool and store in airtight container.
Originally featured in The Ultimate Plant-Based Summer BBQ