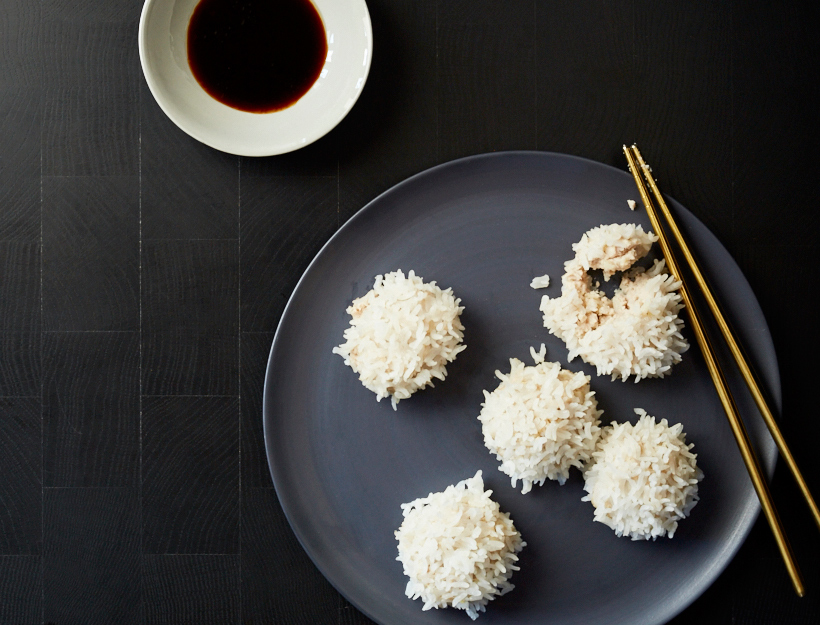 These delicious meatballs are super flavorful and totally gluten-free! The combination of the tender meatball and chewy rice dipped in savory tamari and tangy rice vinegar is just beyond.
1. Soak the rice in cold water for 30 minutes. After 30 minutes, drain the rice, pour it out onto a paper-towel-lined plate, and blot it dry as much as possible.
2. Then make the meatballs: Combine the chicken, water chestnuts, ginger, and salt. Roll them into balls about 1 inch or so in diameter.
3. Roll each meatball in the rice until it's fully coated.
4. Start boiling a pot of water with a wire steamer basket or bamboo steamer basket.
5. Place the meatballs in the steamer basket, cover, and cook for 15 to 20 minutes, until rice is puffed and tender and the meatballs are firm and cooked through.
Originally featured in Dim Sum for Dummies—Plus, Our Favorite Spots Around the World