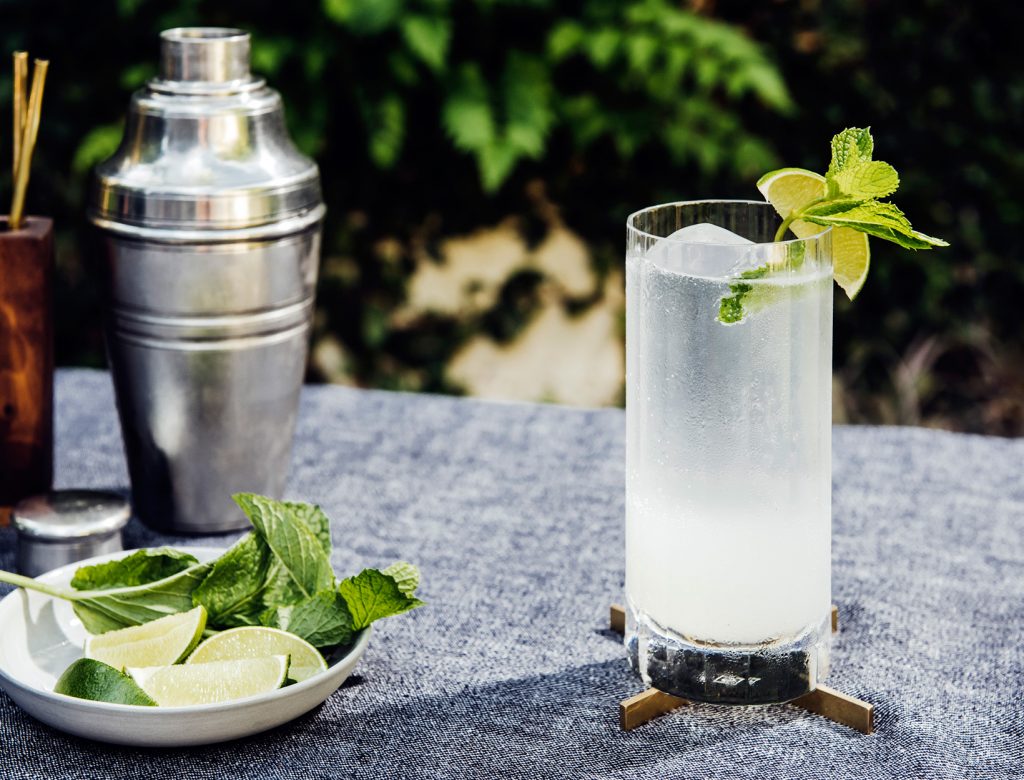 "This is a lovely little alternative to a gin and tonic if you don't mind shaking something real quickly. The Sherry adds a wonderful nutty, dry quality to the drink, and the fresh mint and lime scream refreshment."
1. Combine the gin, fino sherry, lime juice, and simple syrup in a cocktail shaker with ice. Shake and strain into a chilled highball glass with ice.
2. Top with club soda and garnish with a lime wedge and mint sprig.
Originally featured in The Shake Off: Two Takes on the Gin and Tonic