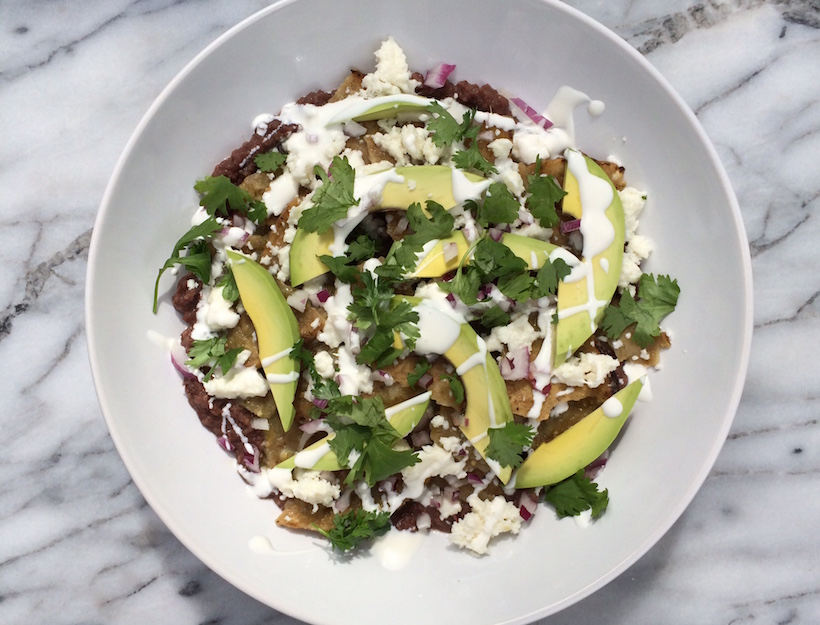 Great for breakfast, lunch or dinner, these chilaquiles are easy to make and always a crowd-pleaser.
1. In a large sauté pan, combine the green salsa and 8 ounces of water and bring to a simmer over medium high heat.
2. When the mixture reaches a strong simmer, add tortilla chips, stirring lightly to coat for 1 minute.
3. Meanwhile, heat up the refried black beans.
4. Spread the black beans in the bottom of four plates or shallow bowls, and top with tortilla chips and green salsa.
5. Garnish with crema, crumbled queso fresco, avocado, red onion, and cilantro.
6. Add a sprinkle of sea salt and a dash of olive oil and serve.
Originally featured in Miscelanea and the Perfect Chilaquiles Verdes