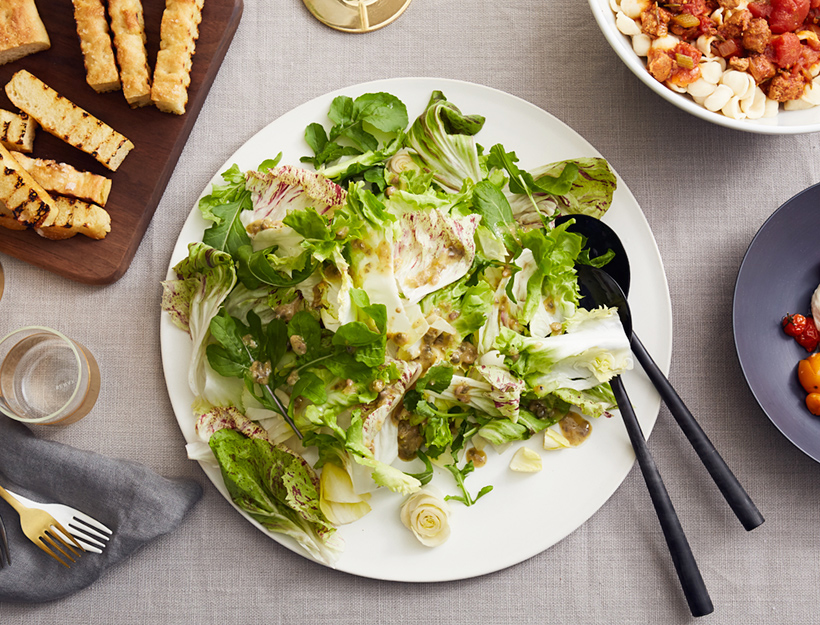 Chicory Salad with Caper and Anchovy Dressing
We love the bitter greens that start popping up in farmers' markets this time of year, and this bright, punchy vinaigrette complements them perfectly. Our go-to green for this is escarole, but if you can't find it, a mix of endive, arugula, and radicchio is delicious, too.
1. Place the anchovies in a small bowl and use a fork to smash them into small pieces. Add capers, Dijon, lemon zest and juice, and grated garlic. Mix together, then slowly whisk in the olive oil.
2. Season with salt and pepper to taste and toss with the greens just before serving.
Originally featured in Foolproof Italian Dinner Party