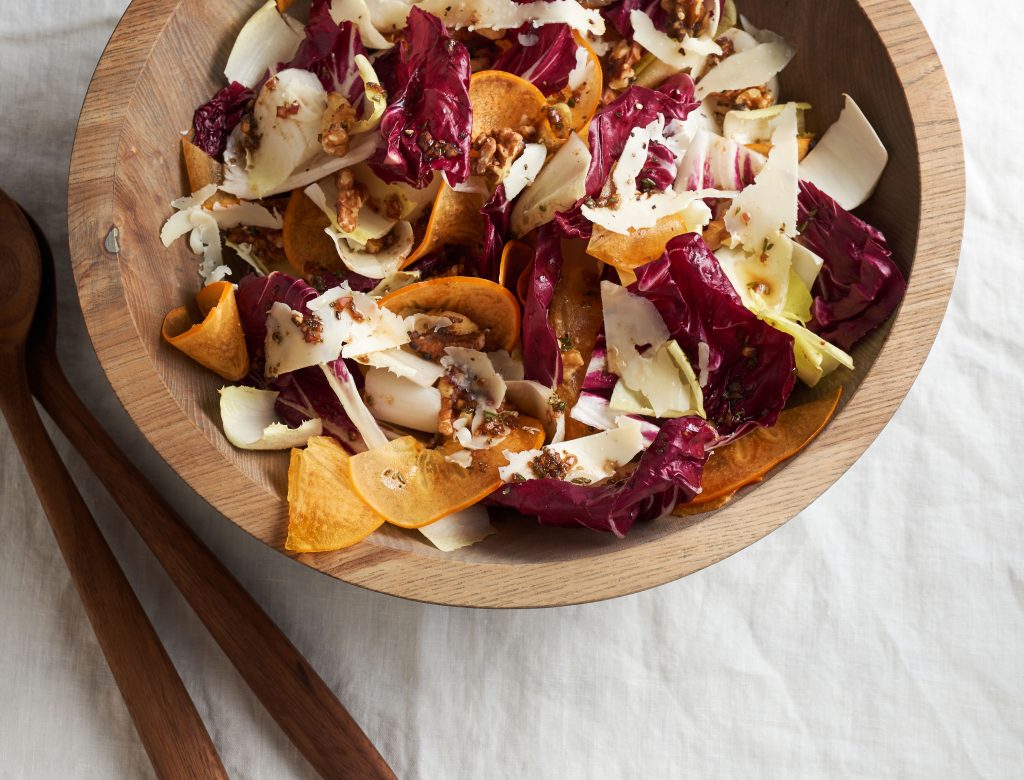 Chicory and Persimmon Salad with Rosemary Vinaigrette
The slightly bitter greens and sweet persimmon balance each other perfectly in this colorful Thanksgiving salad.
1. Peel the outer leaves from the radicchio and cut into quarters. Remove the core and cut each quarter in half again. Cut endive into 1-inch rings, discarding the tough core.
2. Peel and thinly slice the persimmons using a mandoline. Cut slices in half to make half-moon shapes.
3. To make the dressing, whisk together the shallot, balsamic vinegar, rosemary, lemon juice, and agave. Slowly pour in the oils, whisking constantly to emulsify. Season to taste with salt and pepper.
4. To assemble the salad, toss the radicchio and endive with half the dressing. Arrange half on a platter and top with half the persimmon slices, shaved cheese, and toasted walnuts. Do a second layer with remaining greens, persimmon, shaved cheese, and toasted walnuts. Pour over the remaining dressing (or serve on the side) and finish with a little sea salt and freshly cracked black pepper.