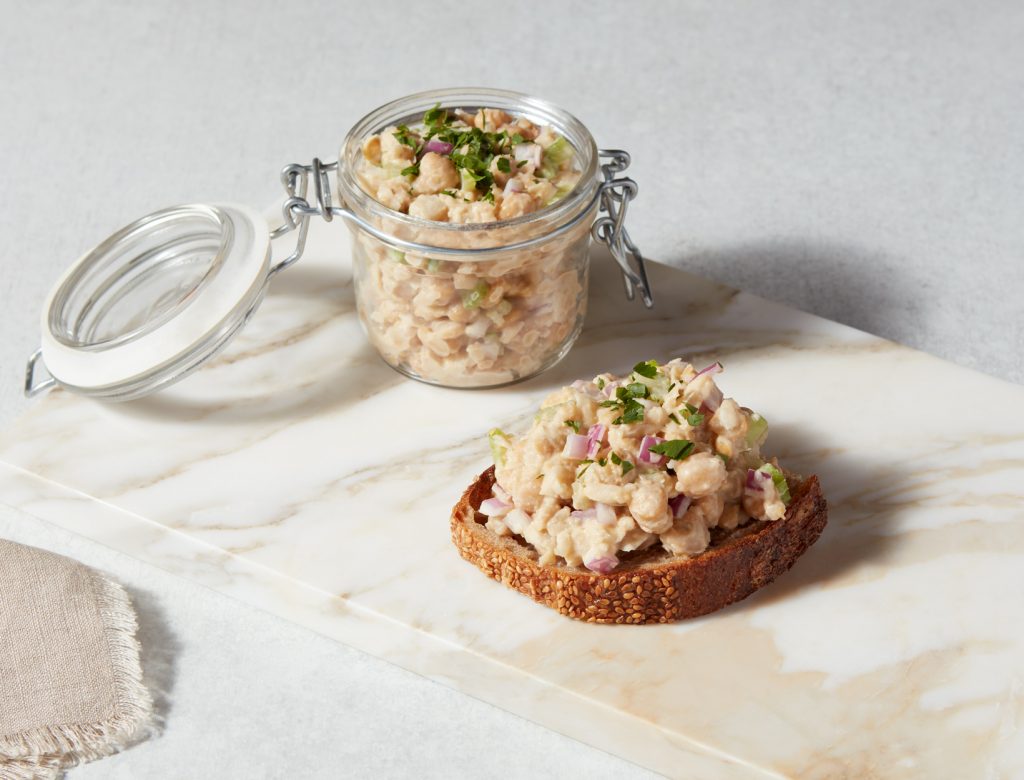 This is our new take-to-work lunch. It's great wrapped in pita, with crackers or crudités, or in a sandwich.
1. In a medium-size bowl, combine chickpeas, salt, lemon juice, and vegenaise. With a potato masher, mash ingredients until the individual chickpeas have been broken down and everything is well combined (but not completely mashed together). Add celery and onion and mix until all ingredients are well combined.
2. Finish with salt, pepper, and parsley.