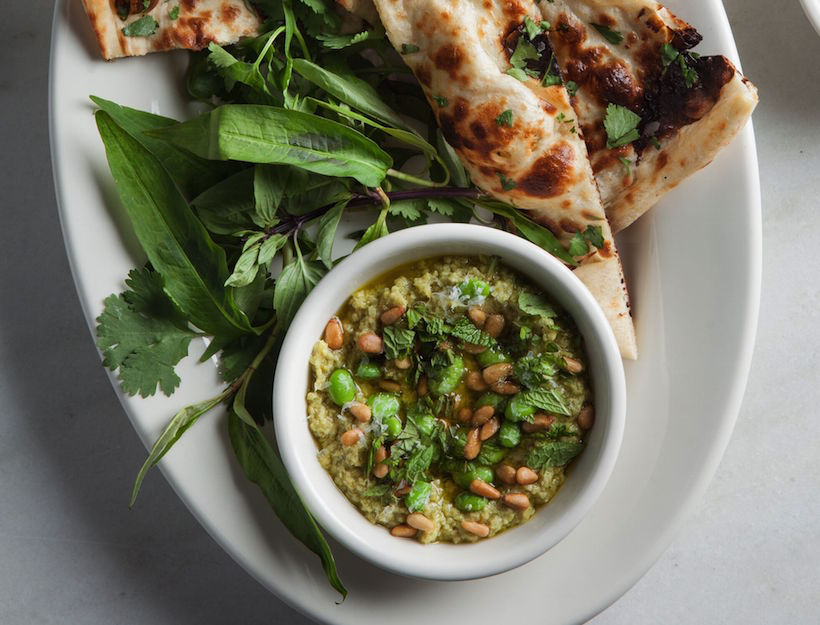 "This chickpea curry is an incredibly versatile dish that can be eaten with bread, rice, noodles, or on its own with a side salad. It has a nice balance of sweet and savory, with a slight spicy heat that tickles the palate without overwhelming. As a bonus, it's vegetarian and vegan. The recipe is based on my family's traditional Singaporean chicken curry, which means it works perfectly well to substitute chicken for the chickpeas."
1. In a blender, purée onion, ginger, fresno chiles, curry powder, sugar and garlic until a paste forms.
2. Heat a dutch oven or sauté pan over a low flame.
3. Add oil and onion paste and fry 15 minutes, or until it becomes a darker color, stirring and scraping the bottom of the pan with a wooden spoon to prevent burning.
4. Add tomatoes and cook 5 more minutes.
5. Add coconut milk, pandan leaves, lemongrass, kaffir lime leaves, and salt, and stir to incorporate.
6. Add soaked chickpeas and ½ cup water.
7. Bring the mixture up to a boil, then cover, reduce heat, and simmer on low until chickpeas are soft (approximately 2 hours).
8. While the curry simmers, stir occasionally to prevent sticking and burning, and add water as needed to ensure the dish doesn't dry out.
9. The curry is done when the sauce coats a spoon and the chickpeas are soft and cooked through.
10. Taste and adjust with more salt or sugar as needed, and garnish with cilantro sprigs.
Originally featured in Go Now: Cassia Is Up And Running