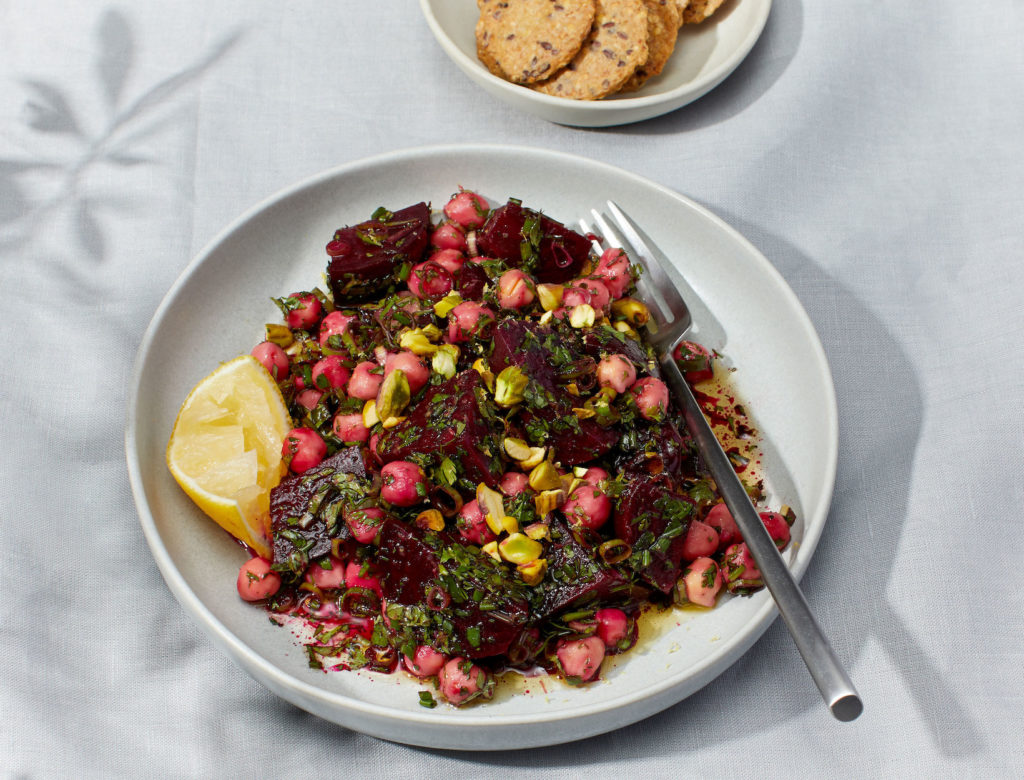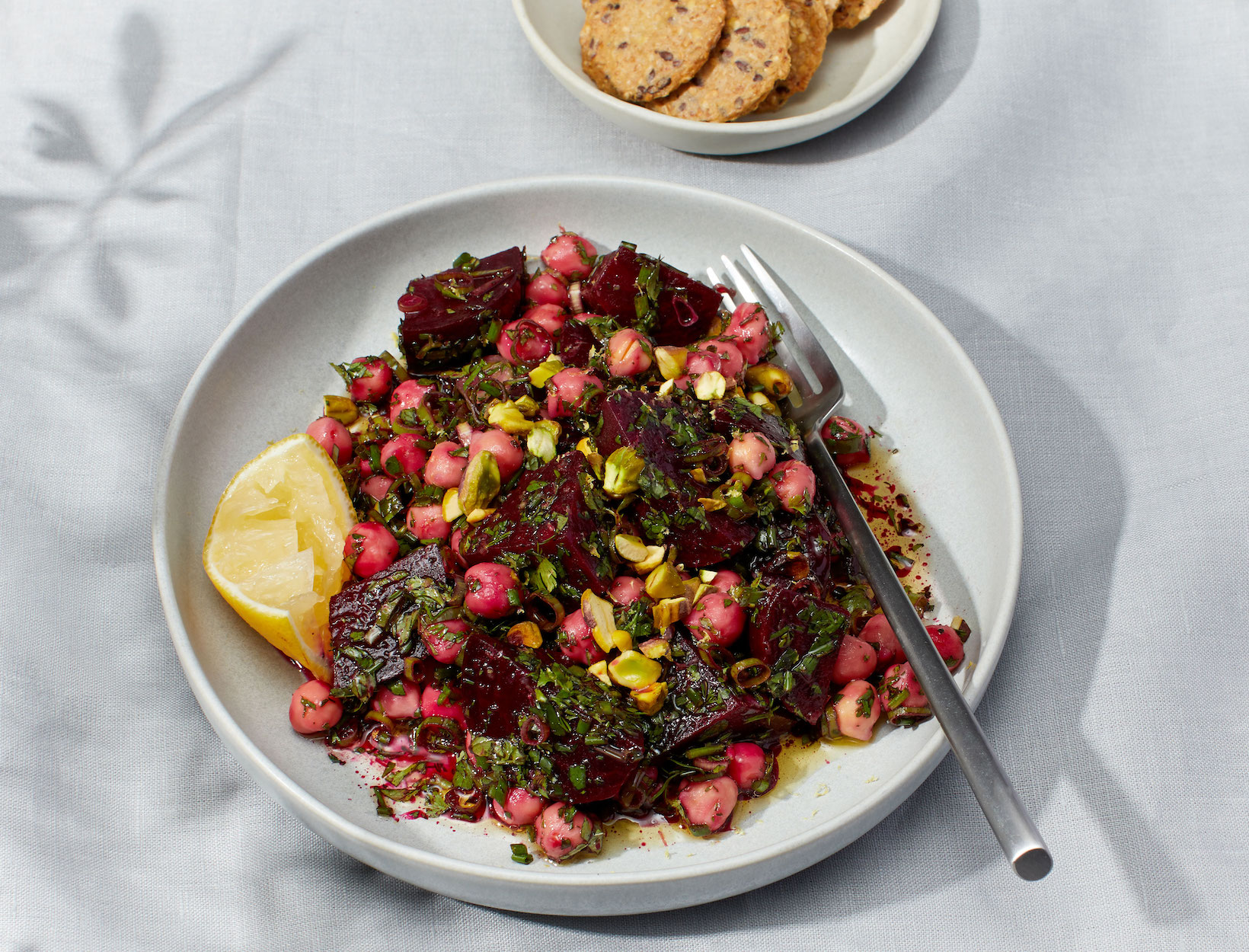 Herby Chickpea and Beet Salad
Beets bring sweetness and earthiness, the chickpeas are creamy and keep you feeling satiated, and the herbs—yes, an entire cup of them—are so bright and refreshing. If you want extra crunch, add some nuts, but it's great without them, too. This salad is also sturdy enough to hold up in the fridge, so feel free to prep it in advance. And the ratio of effort to flavor is just how we like it, especially if you buy beets that are already roasted.
4 medium beets, roasted and diced into bite-size pieces
1 (16-ounce) can chickpeas, drained
2 tablespoons red wine vinegar
¼ cup extra virgin olive oil
kosher salt
4 scallions, thinly sliced
zest and juice of ½ lemon
1 cup chopped fresh herbs (any combination of parsley, dill, cilantro, chives, and mint)
½ cup chopped pistachios or sliced almonds (optional)
1. Combine the beets and chickpeas and add the red wine vinegar, olive oil, and a pinch of salt. Toss to combine and taste to adjust seasoning. Then add the scallions and lemon zest and juice. Toss and taste again for seasoning, adding more salt, oil, or vinegar if needed. Fold in the herbs and nuts (if using) just before serving.
Originally featured in The Annual New Year Detox: 2022 Edition