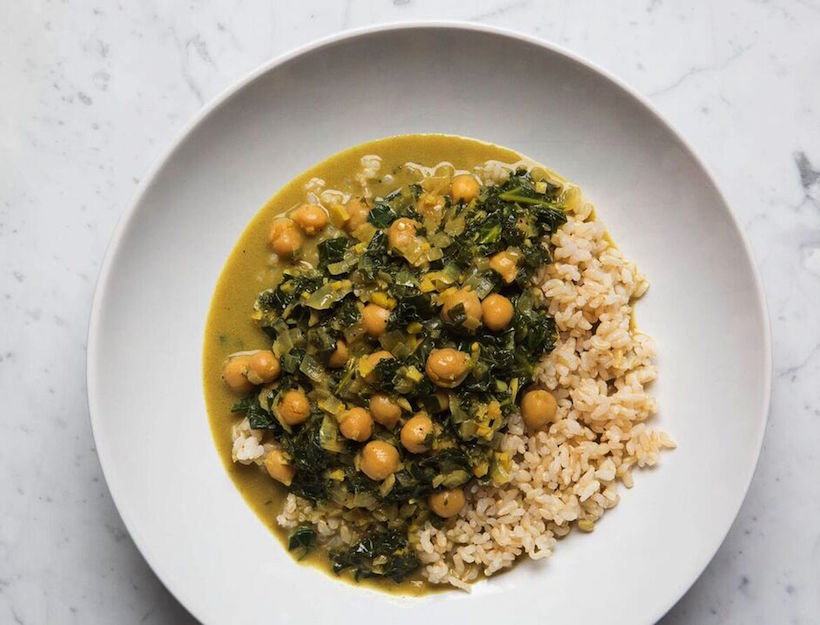 This makes a lot of curry, but it gets better as it sits in the fridge and freezes well, too. We love it with brown rice, but it's also great on its own or with quinoa. Feel free to add more stock and coconut milk if you like a slightly soupier consistency.
1. Heat the olive oil in a Dutch oven over medium heat. Add the onion and a pinch of salt and cook for 7 minutes, or until it begins to soften. Add the garlic, ginger, and spices and cook for another 2 minutes.
2. Add the chickpeas, stock, and coconut milk and bring the mixture to a boil.
3. Reduce to a simmer and cook gently for 10 minutes to allow the flavors to meld.
4. Add the kale and another pinch of salt and simmer gently for 10 more minutes.
5. Season to taste with salt and pepper and finish with a squeeze of fresh lemon juice just before serving.
Originally featured in Detox Guide