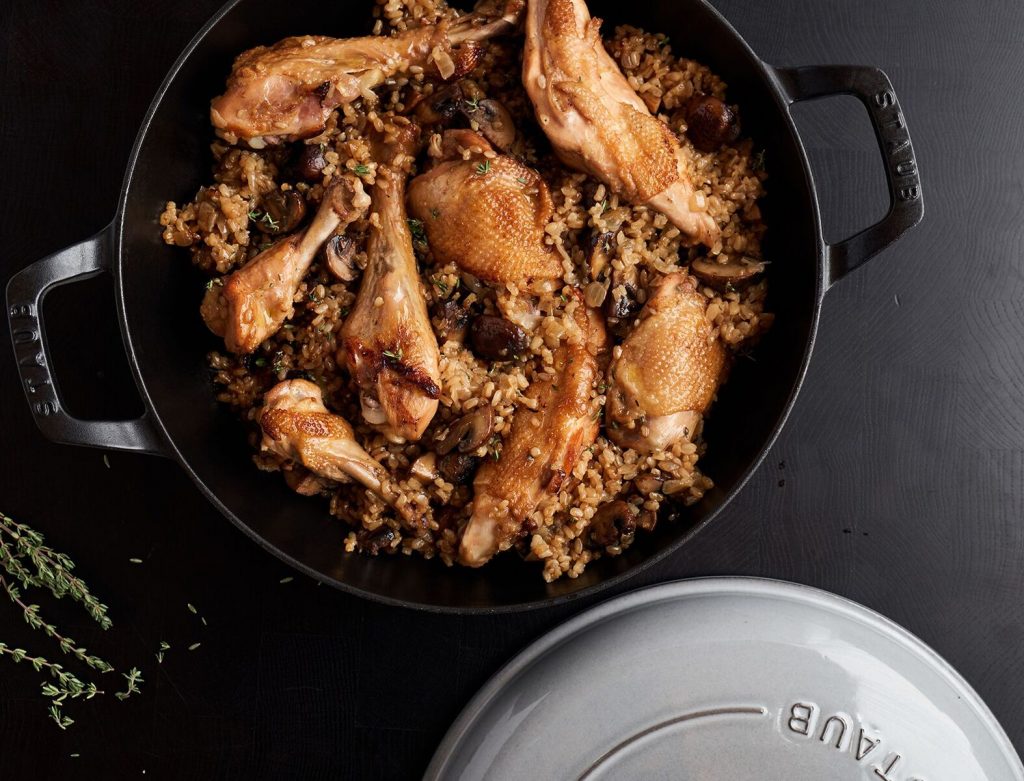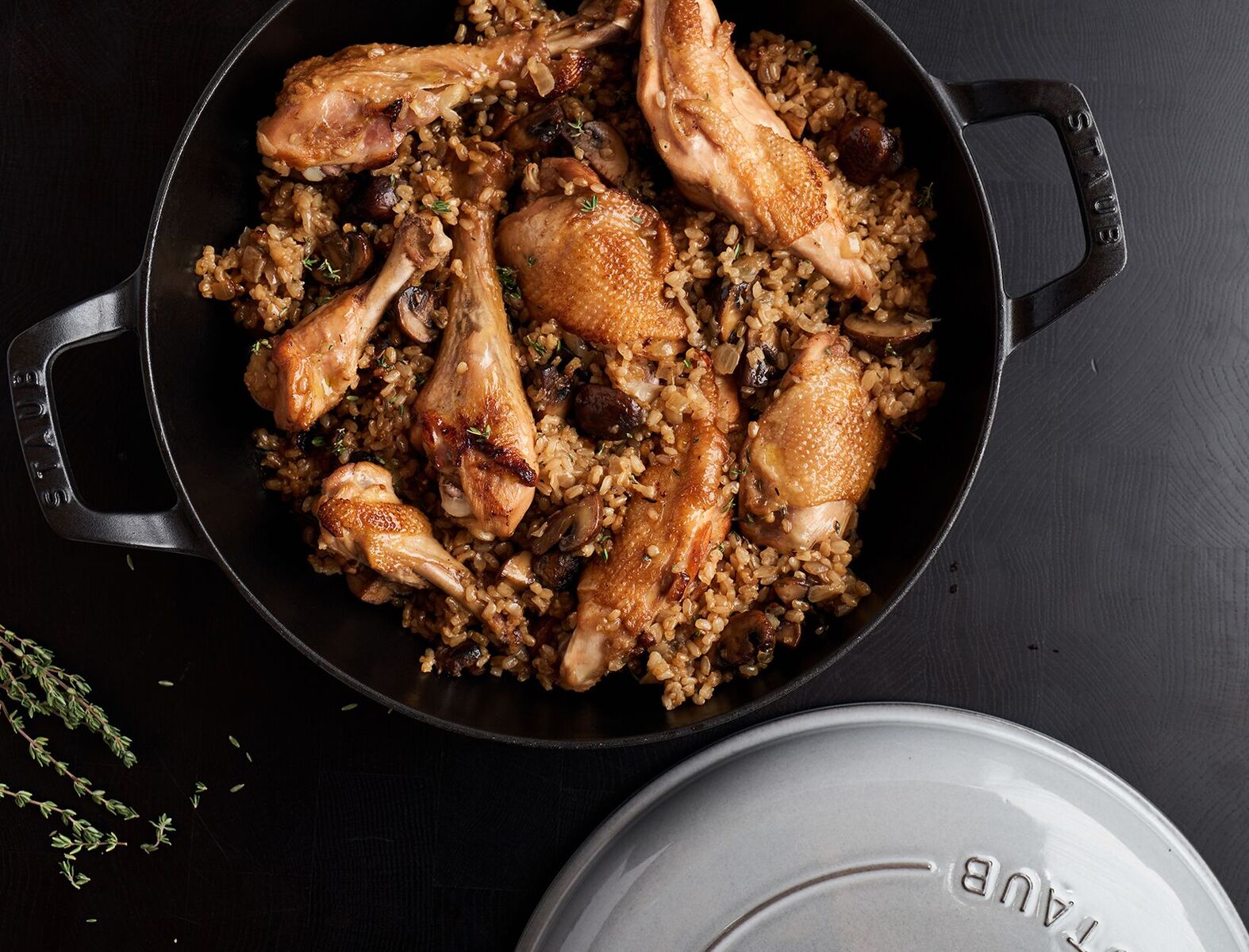 Chicken with Brown Rice, Mushrooms, and Thyme
A lightened-up version of a classic recipe from The I Hate to Cook Book, this dish is hearty, comforting, and super healthy all at the same time. Tender chicken, incredibly flavorful rice, and seasonal mushrooms combine to make an easy dinner the whole family will love.
1. Dry and season your chicken pieces generously with salt and pepper.
2. Heat the oil in your pot (or a large dutch oven) over medium-high heat. When the oil is hot but not smoking, add the chicken pieces skin side down (if they don't all fit in an even layer, you'll have to brown them in batches) and let cook for 3 to 5 minutes, or until the skin is nicely golden. Flip the chicken and brown on the other side. When all the chicken is browned, remove the pieces and place on a large plate or baking sheet.
3. Add the butter and chopped mushrooms to the pot and sauté for 2 to 3 minutes. Add the diced onion and cook for 5 minutes, or until it begins to color and become tender. Add the garlic and thyme and cook for 1 minute.
4. Stir in the brown rice and cook for 1 minute, or until lightly toasted. Add the white wine, turn the heat up to high, and cook, stirring often, for 2 minutes, or until almost all of the liquid has evaporated.
5. Add the chicken pieces back in, arranging in an even layer, and pour in the stock and salt. Bring the mixture up to a boil, lower to a gentle simmer, cover, and cook 1 hour, stirring every 20 minutes or so to make sure your rice isn't sticking.
6. After 1 hour, check to make sure the rice is cooked through (stoves vary); if it's not quite there, cook for another 10 minutes. Once the rice is cooked through, turn off the heat and let the pot sit, covered, for 10 minutes to rest before serving.
Originally featured in 3 One-Pan Dinners That Feed a Whole Family