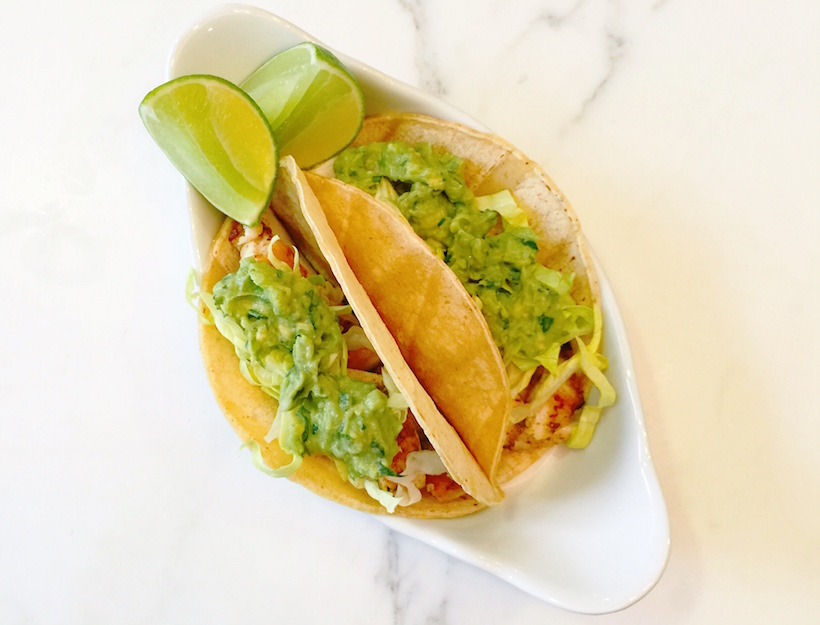 These Mexican chicken tacos are super tasty and great for a family dinner or entertaining.
1. Put chicken strips in a large bowl and add other ingredients. Massage spice mix and garlic into chicken (it's best to do this with your hands). Pour olive oil and lime juice on and mix in. Cover and place in fridge for 1-2 hours to marinate. (Don't skip this step! It really intensifies the flavor.)
2. Remove chicken from fridge and allow to sit out for about 10 minutes so it isn't fridge-chilly.
3. Heat a large nonstick pan on medium high until hot. No need to add oil, as it's on the chicken. Add the marinated chicken to the pan along with any juices that have accumulated. Cook, stirring frequently, until opaque, about five minutes. It's important not to overcook, as chicken breasts dry out quickly.
4. Put out piles of every ingredient and let everyone go to town with their favorite combos!
Originally featured in Healthy Family Meals