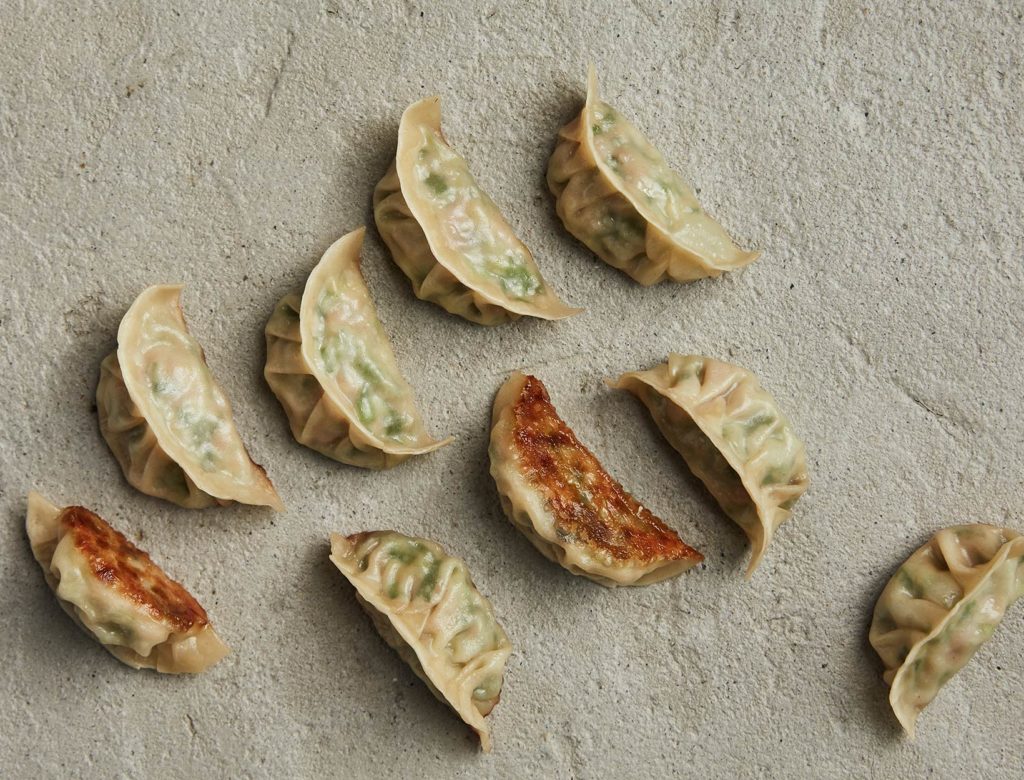 Chicken, Cabbage, and Zucchini Dumplings
Dumplings take a little time, but this recipe is so easy. All the more reason to do a big batch and freeze half for dinner in the future. You can steam, pan-fry, or boil them fresh or frozen.
1. Heat the grape-seed oil over high heat in a medium-size skillet. Add the cabbage, 1 teaspoon of sesame oil, and a pinch of salt and cook for about 5 minutes, until tender and beginning to brown. Remove from the heat and let cool.
2. In a medium-size bowl, combine the chicken, zucchini, ginger, and scallions along with the remaining 1 tablespoon of sesame oil. Once the cabbage is completely cool, add it to the chicken mixture and combine well.
3. Form dumplings using a scant teaspoon of filling per dumpling and a little water on the edges to seal them up. From there you can pan-fry, steam, or boil them—or freeze them and cook them the same ways on another day.
Originally featured in Freezer-Friendly Dinners You Can Make Once and Eat Twice