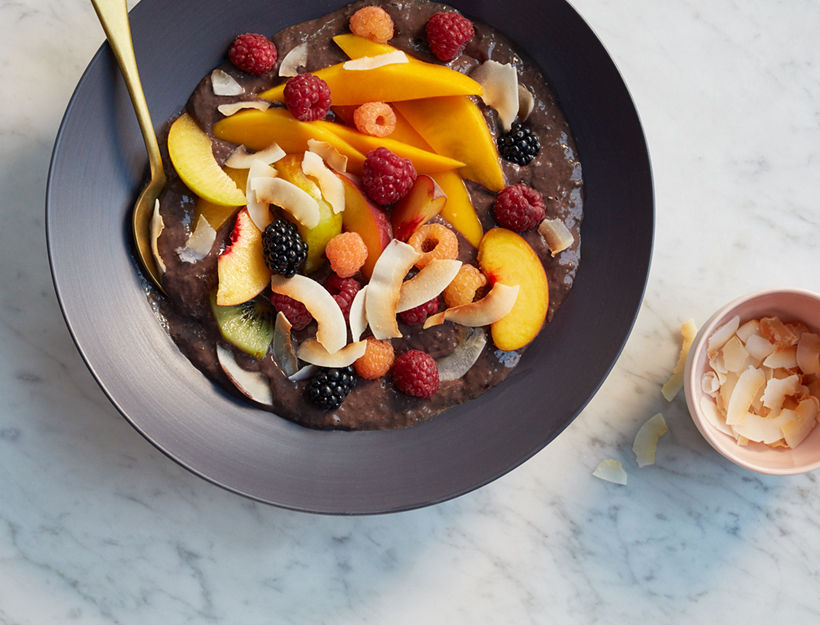 Why choose between an antioxidant-packed acai bowl and a nutrient-dense chia pudding when you can have both? The acai berries will help your skin and hair look fresh and healthy and the chia seeds will help keep you full until lunch. This bowl tastes great topped with just about anything, but we particularly love a mix of seasonal fruits and a little toasted coconut for crunch.
1. The night before, combine chia seeds and ½ cup almond milk in a small bowl or Tupperware container. Stir to make sure all the chia seeds are incorporated, then set in the fridge overnight to soak.
2. In the morning, combine chia pudding, remaining 1/3 cup almond milk, ½ banana, almond butter, date, and frozen acai pack in a powerful blender. Blend until smooth, then pour into a bowl.
3. Garnish with chopped seasonal fruit, edible flowers, granola, toasted coconut, or whatever else strikes your fancy.