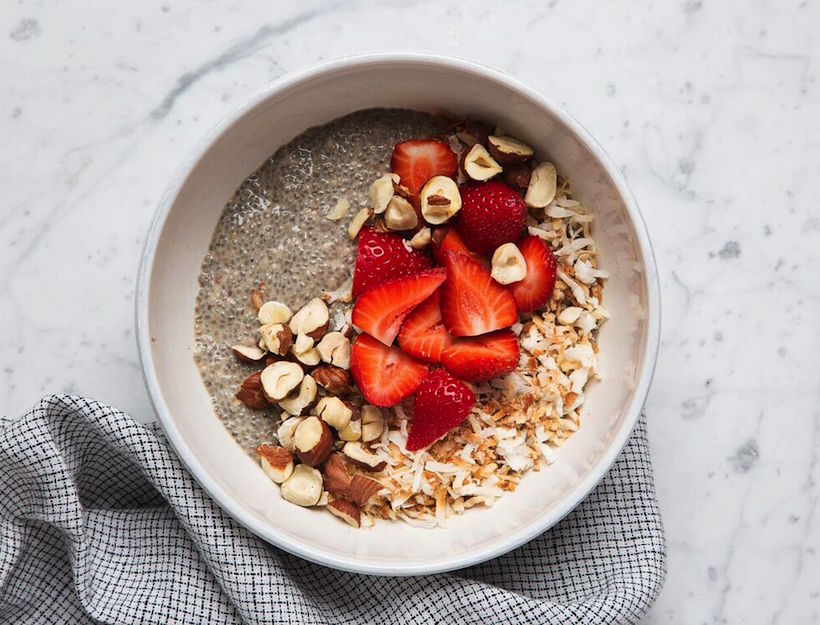 This super simple chia pudding can be dressed up with whatever you like. We love it with toasted coconut, toasted hazelnuts, and fresh strawberries, but feel free to add any detox-friendly toppings (blueberries, etc.).
1. In a medium bowl, combine the chia seeds, coconut sugar, and almond milk with a pinch of cinnamon. Stir for a couple minutes until very well combined and starting to thicken.
2. Eat immediately or let sit for up to 48 hours to thicken more.
Originally featured in The 2016 goop Detox