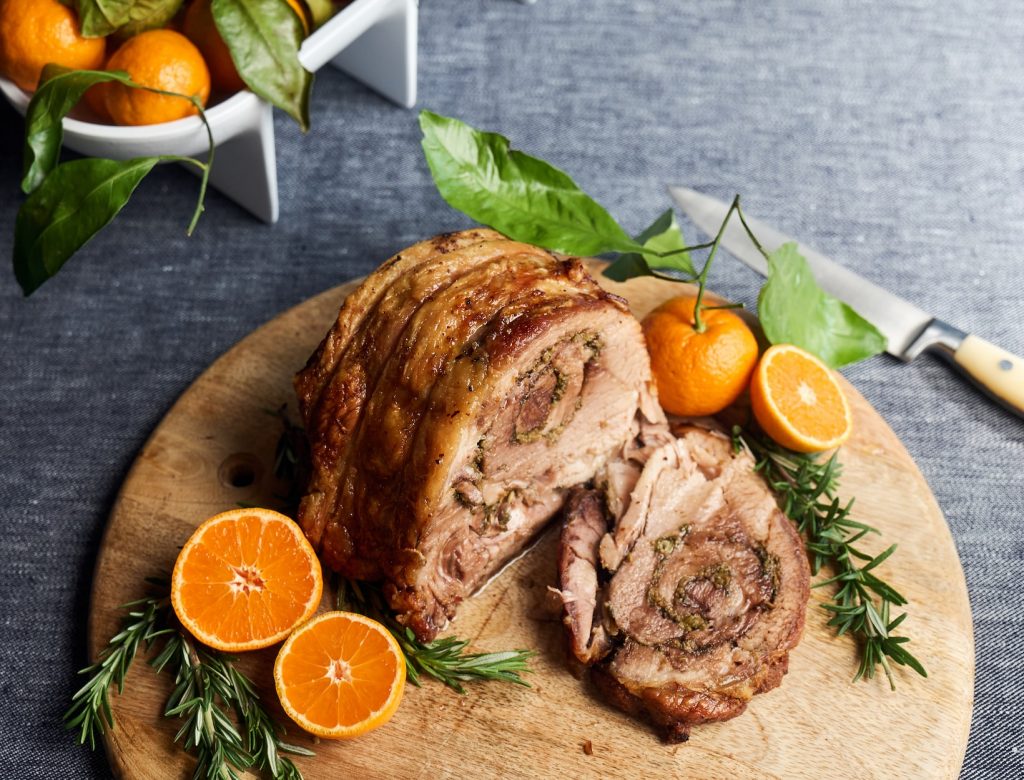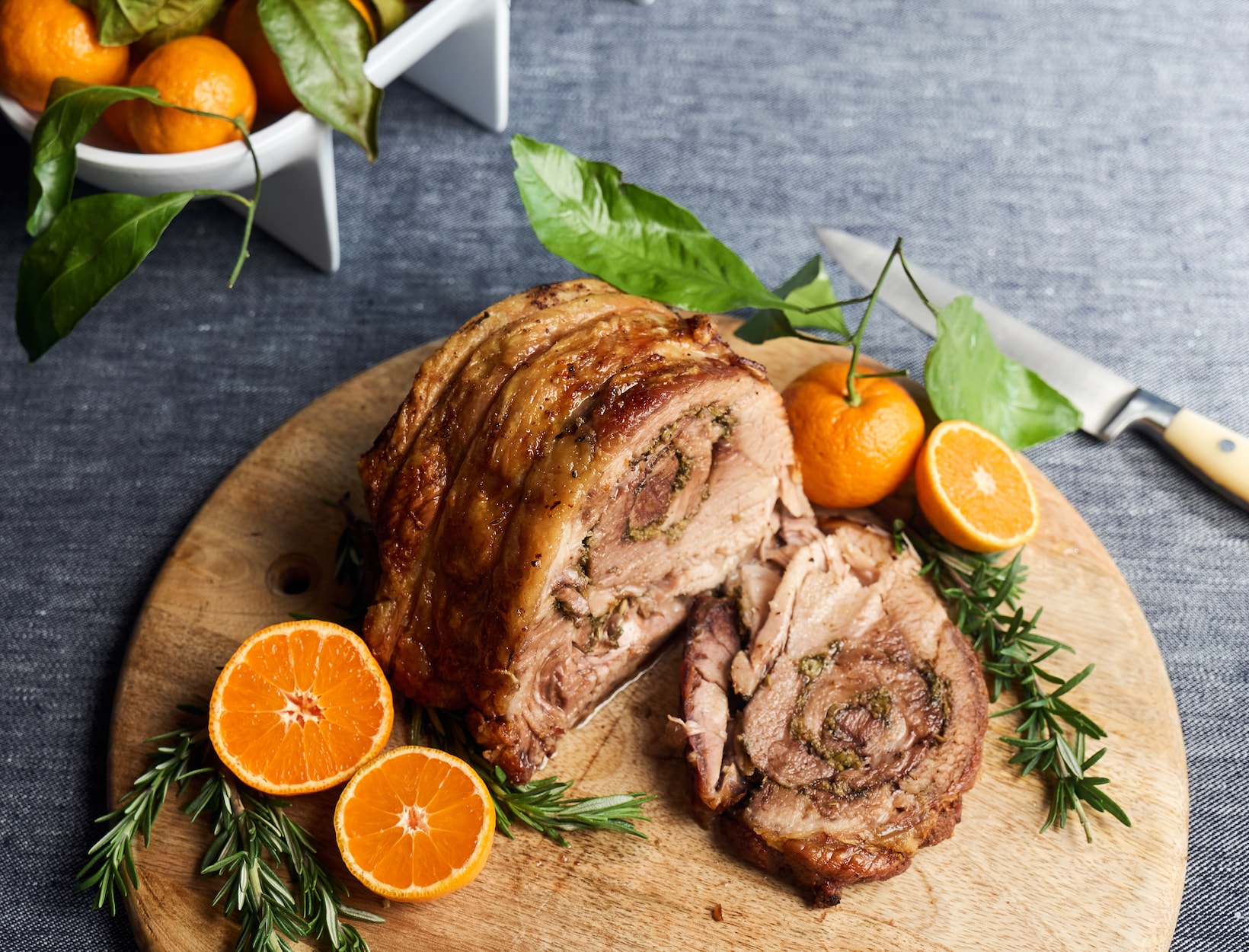 Porchetta is typically made by wrapping a seasoned pork loin in a slab of pork belly and roasting until the skin is crackling. It's seriously delicious, but tracking down those cuts of meat can be tricky. Here, we spread the same herb-and-spice mix used in a traditional porchetta on a butterflied pork shoulder, then slow-roast it until the meat is super tender and the outside is crispy.
1. Combine the first 6 ingredients in a small bowl and mix in 1 tablespoon of the kosher salt.
2. Place the pork fat side down on a large cutting board. Using a sharp knife, butterfly the shoulder: Make a horizontal cut a third of the way up the roast, stopping about 1 inch shy of slicing all the way through. Open the shoulder up by unfolding the larger top piece, then make another horizontal cut halfway up that piece, again stopping before you cut all the way through. The goal is to open the roast up into a large, relatively uniform and flat piece of meat.
3. Spread the herb mixture all over the flattened-out pork roast. Then roll it back up as neatly as possible, starting with the end on your left, so that the section with the most fat ends up on the outside of your roast.
4. Use string to tie up the roast as neatly and evenly as possible (don't worry if this isn't perfect—it will taste good regardless).
5. Either place in the fridge to marinate overnight, or leave covered at room temperature for at least 30 minutes and up to 1½ hours.
6. Preheat the oven to 300°F.
7. Rub the entire roast with the remaining tablespoon of kosher salt and place in a roasting pan or a large baking dish that holds it comfortably.
8. Place in the oven and cook for 6 hours, basting with the rendered fat every hour.
9. Remove from the oven and let rest on a cutting board for at least 20 minutes. Cut off the ties and slice into 1-inch slices (the pieces may fall apart because the meat is so tender, but no one will complain).