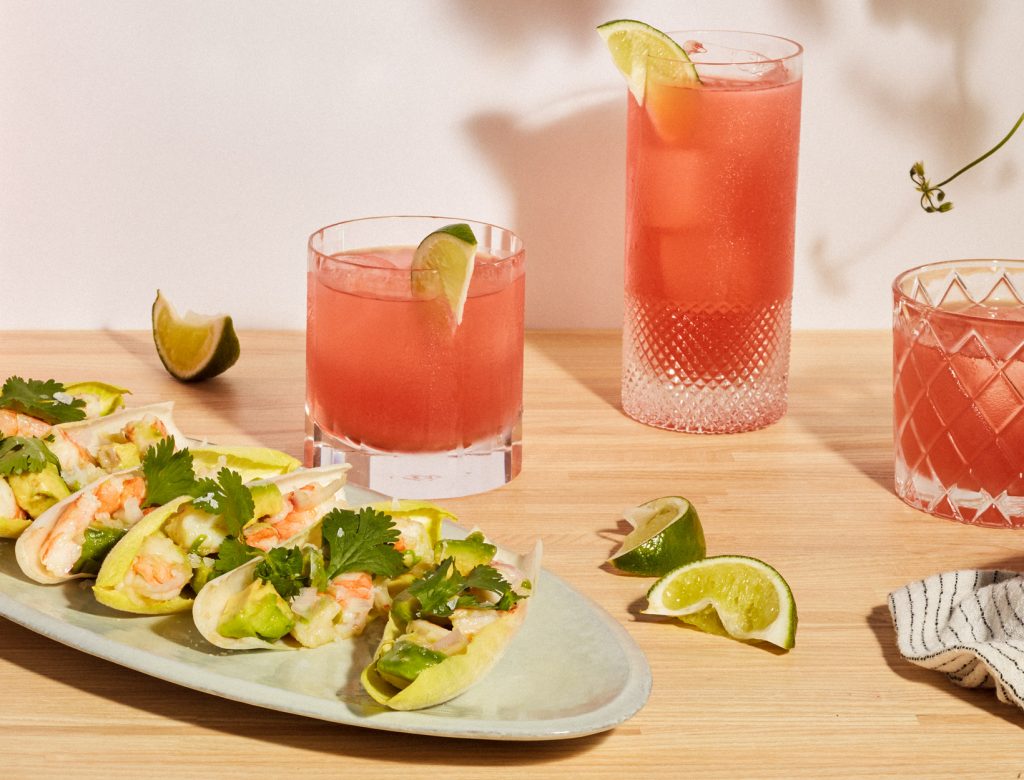 Cheater's Ceviche in Endive Boats
This recipe delivers all the fresh, spicy, citrusy flavor of ceviche, but it's so much quicker. Make the shrimp salad up to 30 minutes in advance and spoon it into the endive after your guests have arrived and gotten a drink.
1. Combine the shallot, serrano chili, grapefruit juice, lime juice, and olive oil in a medium-size mixing bowl. Add the shrimp, avocado, and cilantro and gently toss.
2. To serve, place a spoonful of the shrimp and avocado salad into each endive leaf. To finish, squeeze more lime juice over the endive boats and sprinkle some flaky salt on top.
Originally featured in Botanical Cocktails Straight from the Farmers' Market