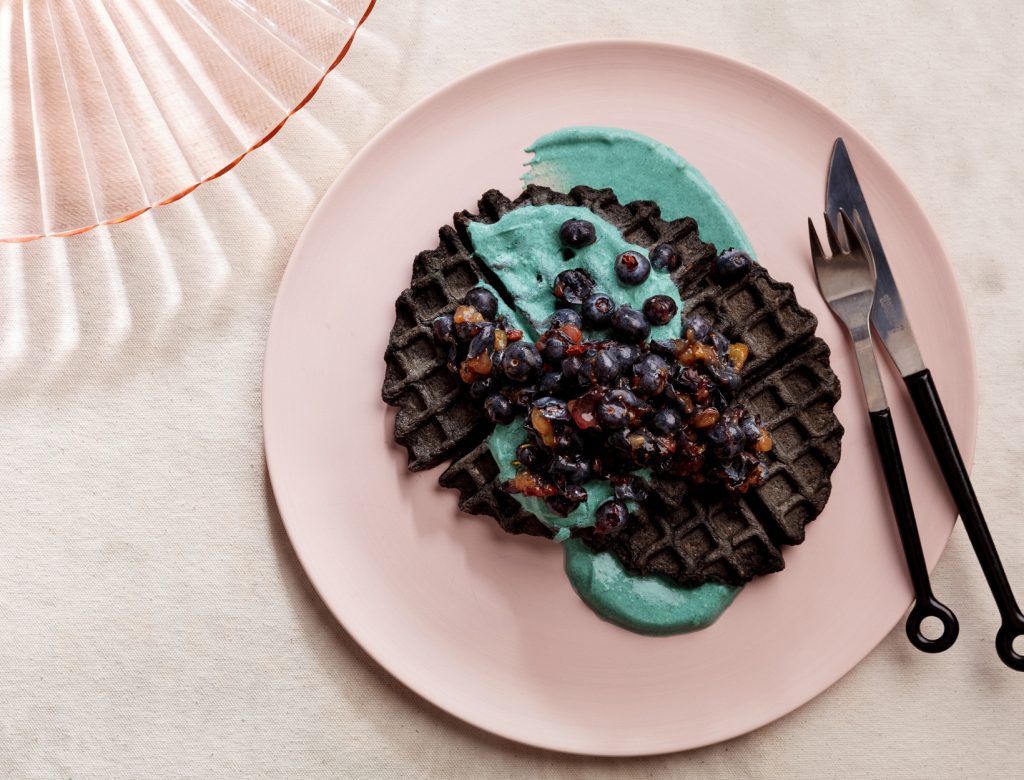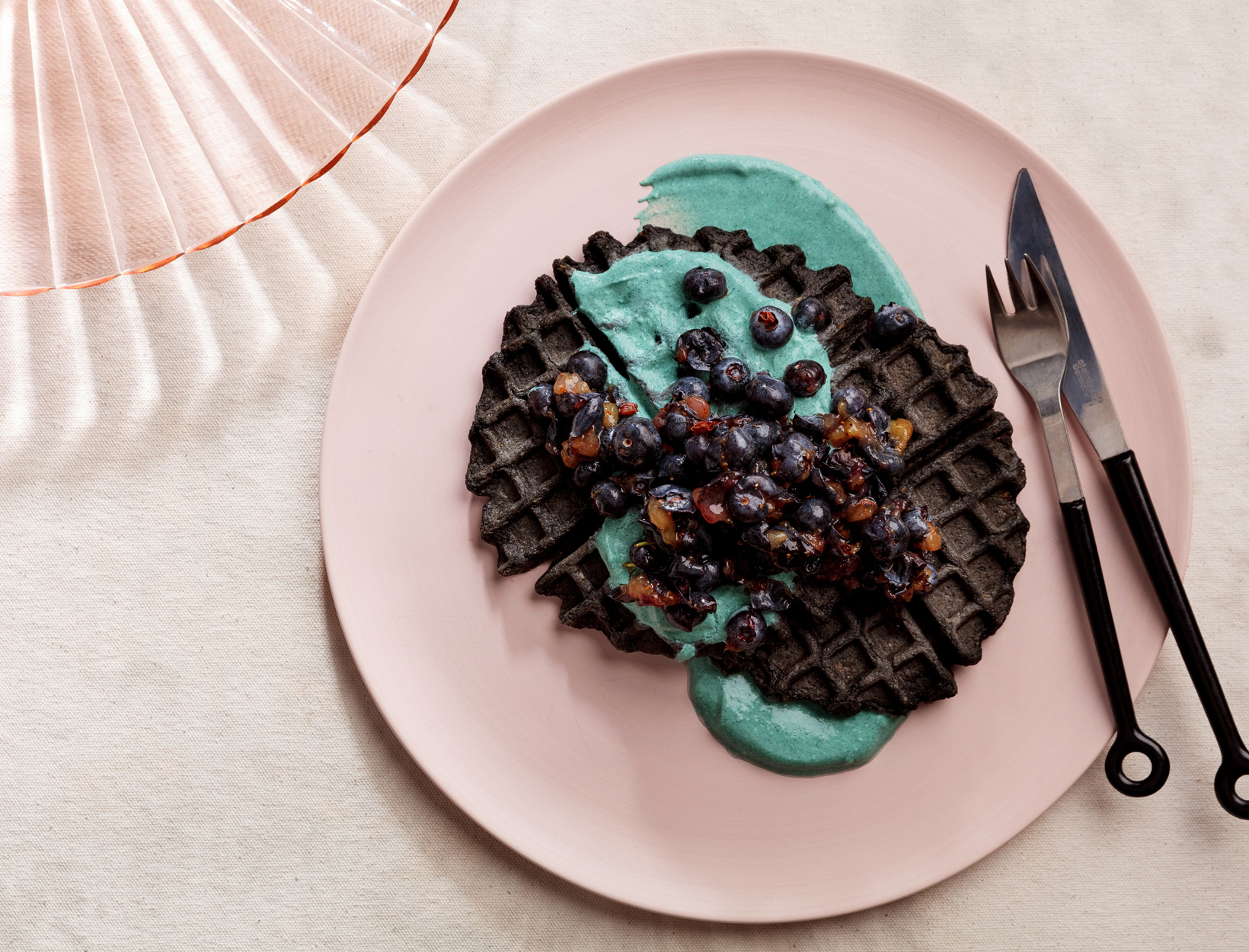 Charcoal Oat Waffles with Blueberries and Spirulina Yogurt
As good to eat as they are to look at, these waffles will win over any brunch crowd.
4 tablespoons flax meal
6 tablespoons water
3 cups oat flour
4 teaspoons baking powder
1 tablespoon activated charcoal
½ teaspoon salt
1½ cups almond milk
¼ cup coconut oil
1 tablespoon apple cider vinegar
1 teaspoon vanilla
1 teaspoon spirulina
1 cup coconut yogurt
1 cup fresh blueberries
1. Combine the flax meal and water in a bowl and let sit to gel for 5 minutes. Add the oat flour, baking powder, charcoal, and salt.
2. In another bowl, whisk together the almond milk, coconut oil, apple cider vinegar, and vanilla. Slowly add the dry ingredients to the wet until totally combined.
3. Pour a ladleful of batter into a preheated waffle maker, set to desired setting, and let cook.
4. Combine the spirulina and coconut yogurt in a bowl. Top the waffle with a dollop of the yogurt and fresh blueberries.