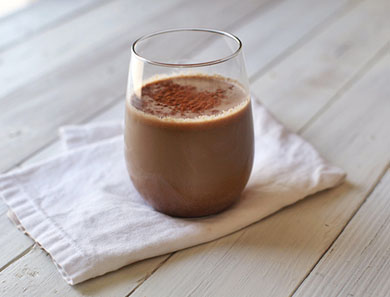 Chai Gingerbread Shake
Dr. Junger of Clean lends us a warm shake for winter detoxing.
1 cup warm brewed rooibos chai tea (easy to find)
1 teaspoon cinnamon
1/2 teaspoon allspice
2 teaspoons ground ginger (or a tablespoon or two of fresh squeezed ginger juice)
1/2 cup almond or coconut milk
2 tablespoons almond butter
coconut nectar, raw honey or stevia to taste
optional: 1 scoop protein powder of your choice
1. Blend until smooth. Drink before it cools for optimal digestion and to warm you up.
Originally featured in A Warming Winter Detox