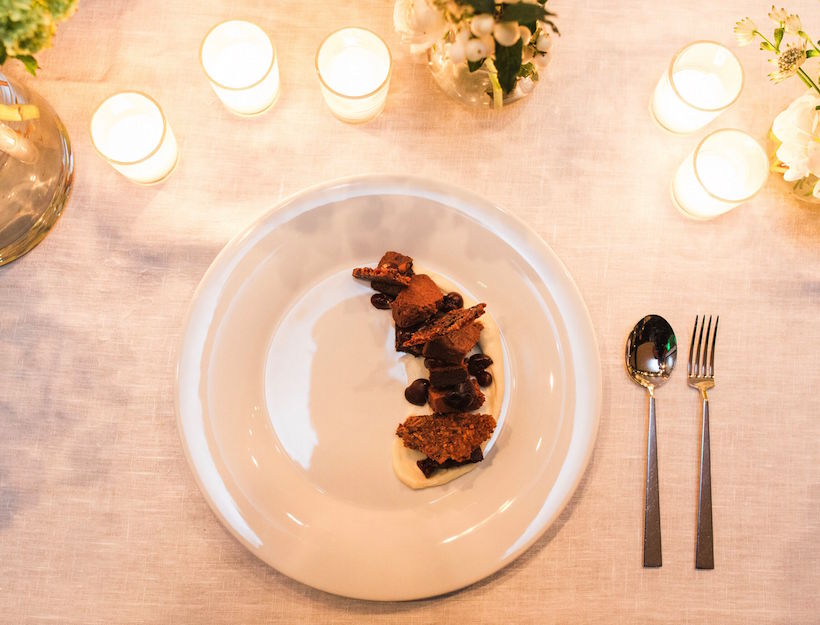 The chocolate dessert served at FT33 was insanely good, but a little labor-intensive for us home cooks. The chai cherries, however, are totally manageable on their own and delicious served over vanilla ice cream.
1. Place the sugar and water in a large pot and bring to a boil. Add the tea bags and all the spices. Simmer over medium heat for 10 minutes. Turn off the heat and let steep for 30 minutes. Strain.
2. Return the liquid to a boil, add the cherries, lower the heat, and simmer for 5 minutes. Let cool, then chill until ready to serve.
Originally featured in FT33 Favorites for the Home Cook