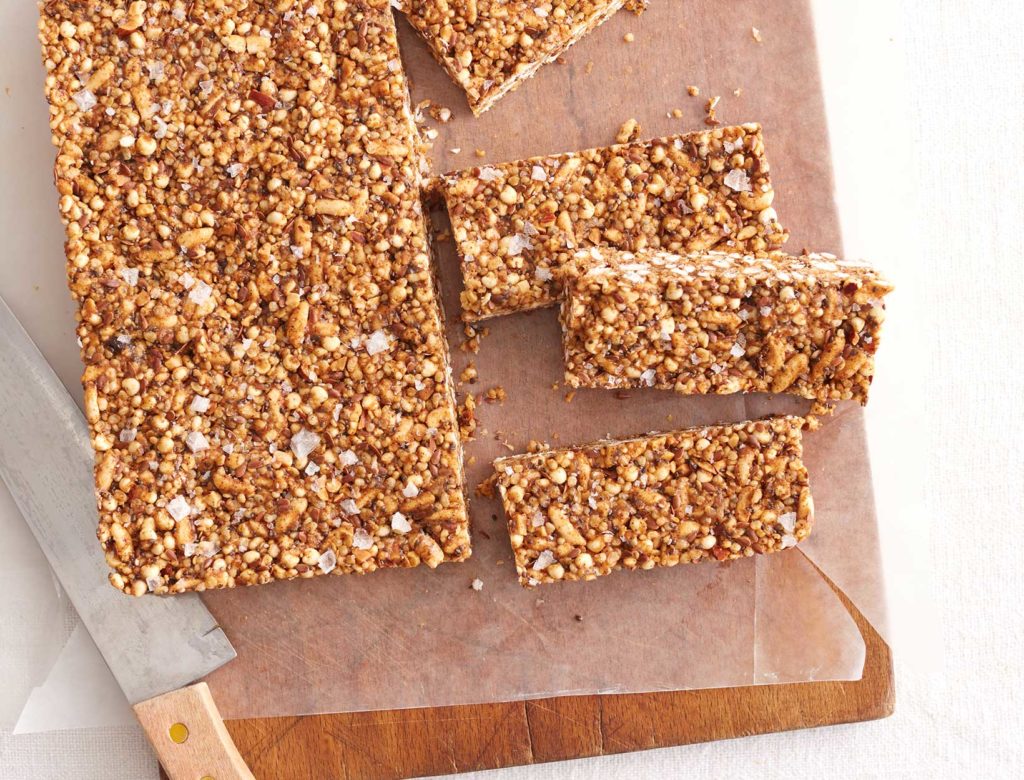 Grown-Up Cereal Bars with Almond Butter, Espresso, and Cardamom
This bar is not as dense as a granola bar and has more heft than the traditional cereal treat bar—it's the perfect in-betweener. The espresso powder and generous sprinkle of flaky salt make it decidedly grown-up.
1. Combine the first 5 ingredients in a large bowl and toss well.
2. In a smaller bowl, combine the almond butter, instant espresso, cardamom, and salt and mix well to combine.
3. Warm the honey in a small nonstick pan over medium-high heat. Bring it to a boil and let it boil for about a minute, then remove from the heat and carefully add it to the almond butter mixture. Thoroughly mix, then pour over the puffed cereals. Mix well.
4. Pour the mixture into an 8×8-inch loaf pan lined with parchment paper. Press it down and smooth the top. Top with a generous sprinkle of flaky sea salt.
5. Refrigerate for at least 30 minutes, then cut into bars. Serve cold, and store in the fridge.
Originally featured in Low-Sugar Breakfasts That Still Satisfy a Sweet Tooth