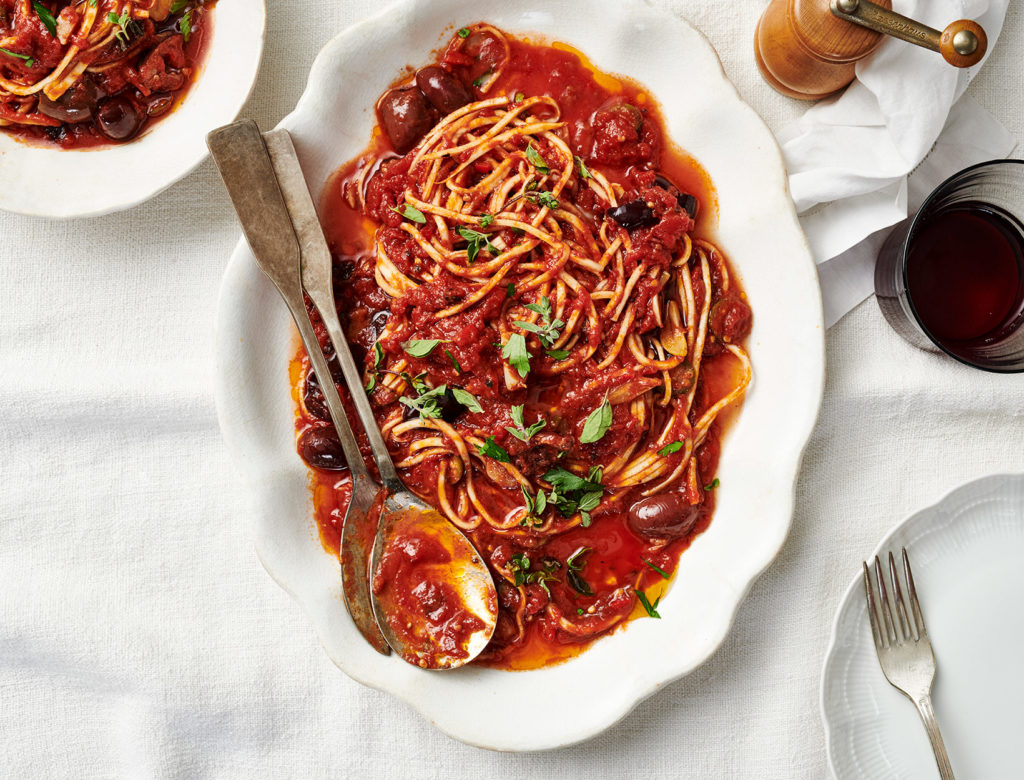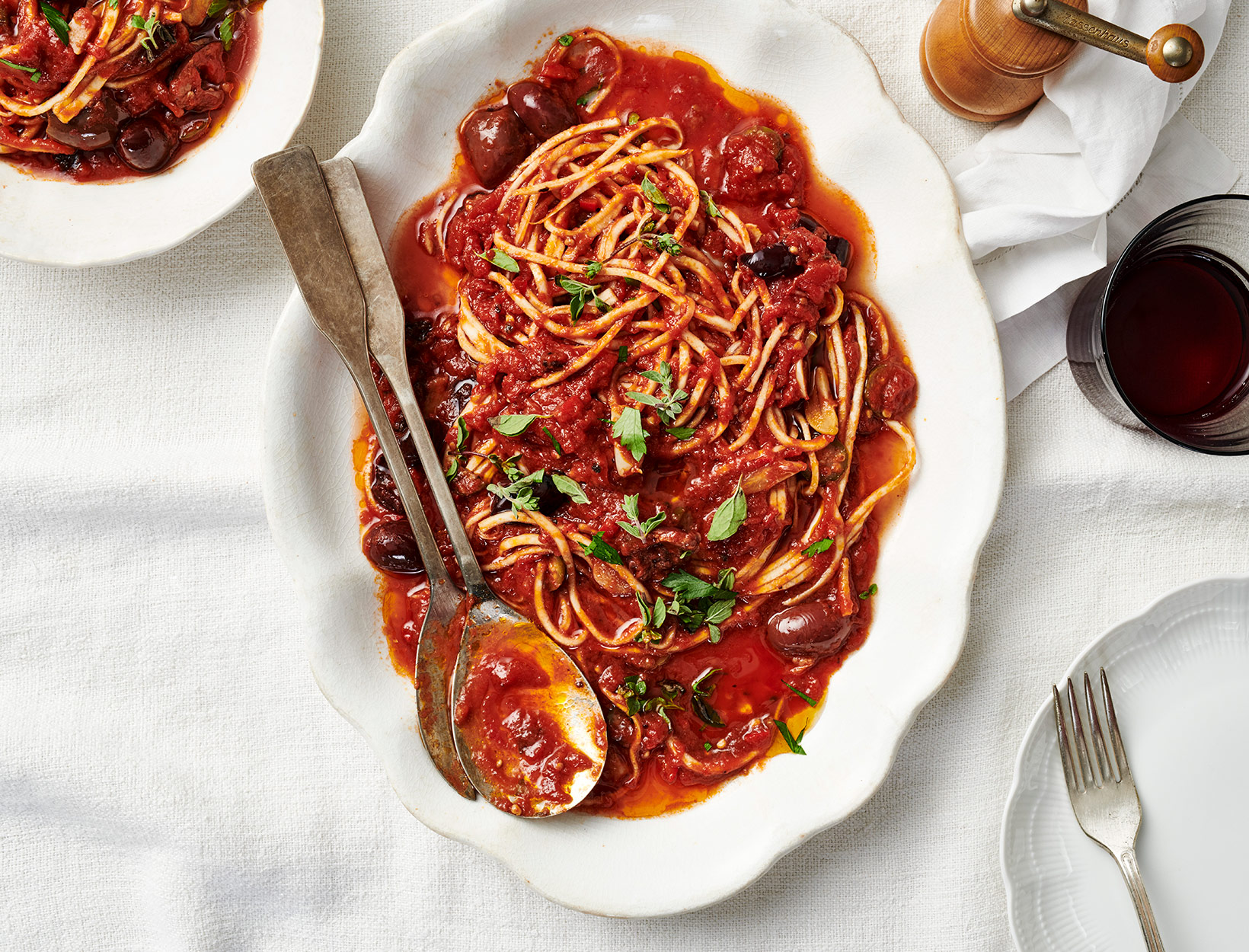 Celery Root Puttanesca
"Puttanesca is already pretty virtuous. The real trick here is the celery root noodles. Instead of just swapping in a gluten-free pasta or zoodle, I wanted to pick a noodle alternative that really adds something to the dish. The subtle sweetness of celery comes through as a foil for all the umami rich ingredients in the sauce." —Seamus Mullen
For the sauce:
4 tablespoons extra virgin olive oil
3 cloves garlic, thinly sliced
4 anchovy fillets
1 28-ounce can of San Marzano tomatoes
¼ cup thinly sliced caper berries
1 Fresno chili, seeded and minced
½ cup black Beldi olives, cut in half
salt and pepper
1 tablespoon balsamic vinegar
to serve:
4 cups spiralized celery root
basil, parsley, and fresh oregano to garnish
1. In a large pot, heat the oil over medium heat. Add all the sauce ingredients and reduce to a simmer for 15 minutes. Season to taste.
2. Add the spiralized celery root and cook in the sauce for 5 minutes or until just tender. Serve immediately and garnish with fresh herbs.