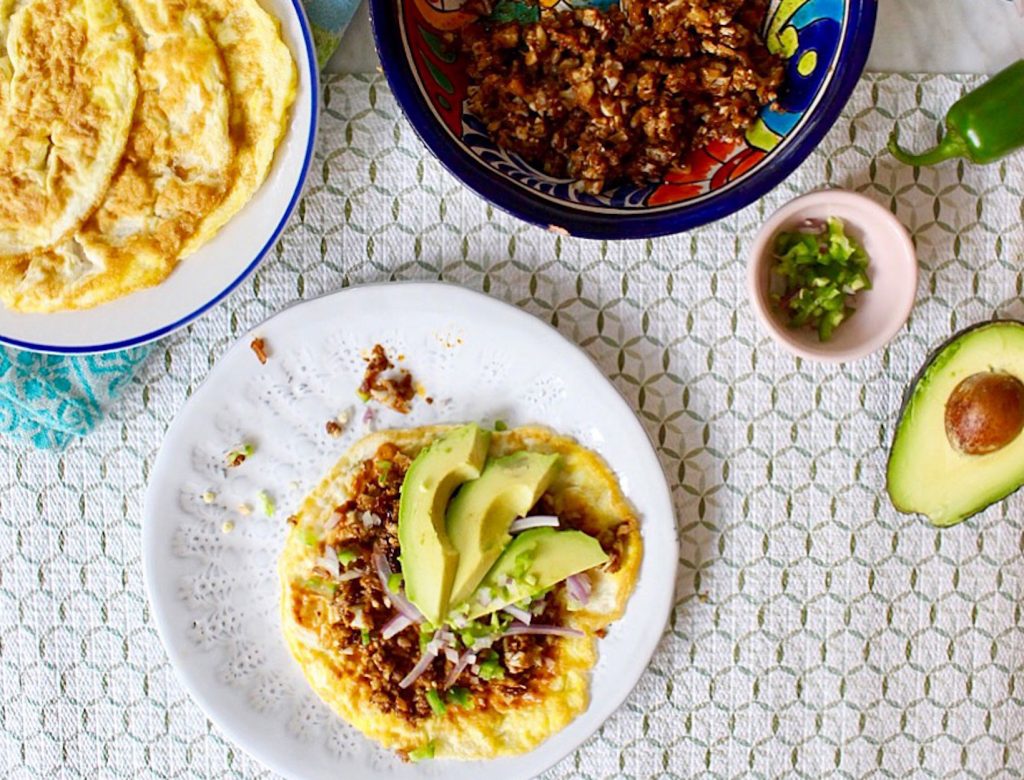 Cauliflower "Chorizo" Tacos
"Sausage and cured meats land on the American Heart Association's top six list for sodium culprits. But by mixing up your own salt-free spice blends and getting a little creative, you can overcome the salt challenge while enjoying all the same flavors. Like these Cauliflower 'Chorizo' Tacos, which are low in sodium and protein, but high on spicy plant magic. Perfect for any Taco Tuesday or any guest's dietary needs."
For the no-salt chorizo spice blend:
1 tablespoon ground cumin
1 tablespoon salt-free garlic powder (or a pinch of sea salt)
2 teaspoons smoked paprika
1 teaspoon ground coriander
1 teaspoon chili pepper
1 teaspoon dried thyme
½ teaspoon freshly ground black pepper
½ teaspoon ground cloves
For the tacos:
2 cups riced cauliflower
3 teaspoons olive oil
4 corn tortillas
1 cup shredded Napa cabbage
½ avocado, sliced or smashed
2 green onions, thinly sliced
½ jalapeño, thinly sliced
1. First, make the no-salt chorizo spice blend: Mix the spices together until combined.
2. In a medium bowl, mix the cauliflower with the spice blend and 1 teaspoon oil until well combined. Then heat remaining oil in a medium pan over medium-high heat. When ready, add the spiced cauliflower and cook until it has browned and is fork-tender, about 5 to 8 minutes.
3. Heat up the tortillas in the microwave for 30 seconds or over a stove flame for 1 minute per side, then keep warm under a dish towel until you're ready to eat. Serve with all the toppings so guests can make the perfect taco for their palate. Or wrap premade tacos in foil and take for breakfast to go.
Originally featured in How to Cook without Salt