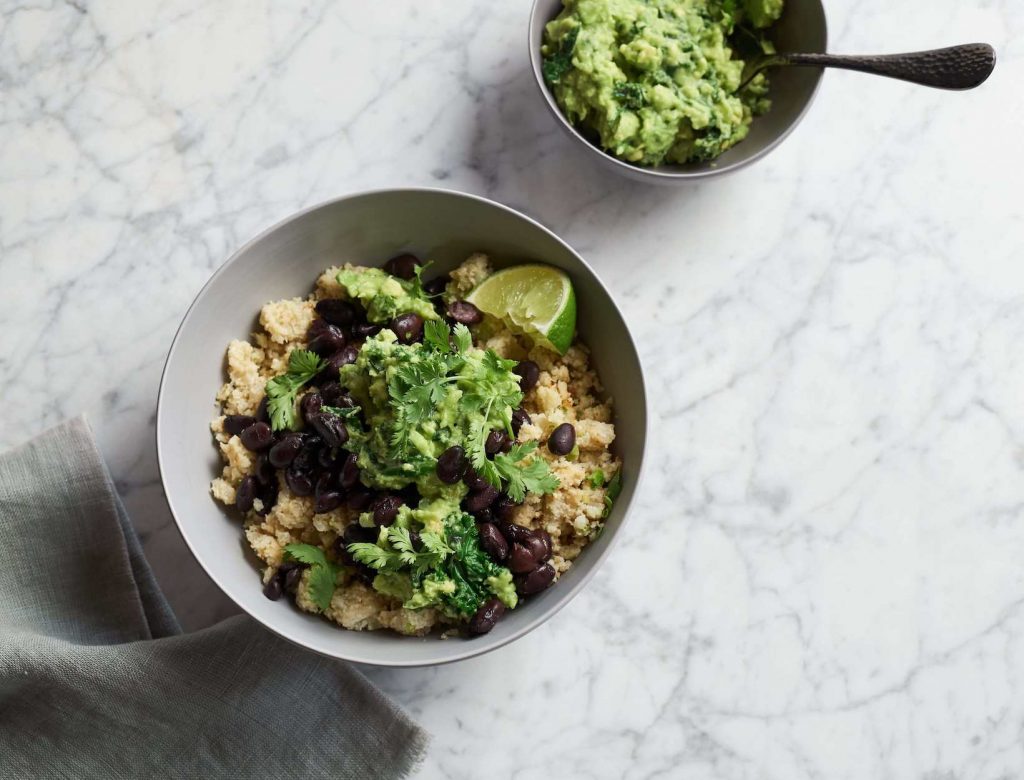 Cauliflower Black Bean Bowl with Kale Guacamole
This quick and easy dish is a perfect dinner after a long day. The kale guacamole makes a great snack with raw veggies.
1. Pulse the cauliflower in a food processor until it is the size of couscous. Reserve 2 cups and save the rest for another use.
2. For the guacamole, mix together the avocado, white onion, chopped cilantro, lime juice, and salt to taste. Finely chop the kale and mix it in.
3. Heat a sauté pan over medium-high heat. Add the olive oil and sauté 2 cups pulsed cauliflower for 1 minute. Add the scallions, garlic, and cumin. Season with a large pinch of salt and sauté 1 more minute.
4. Remove the cauliflower to 2 bowls, add black beans, top with guacamole and fresh cilantro, and serve with lime quarters on the side.
Originally featured in The Annual goop Detox