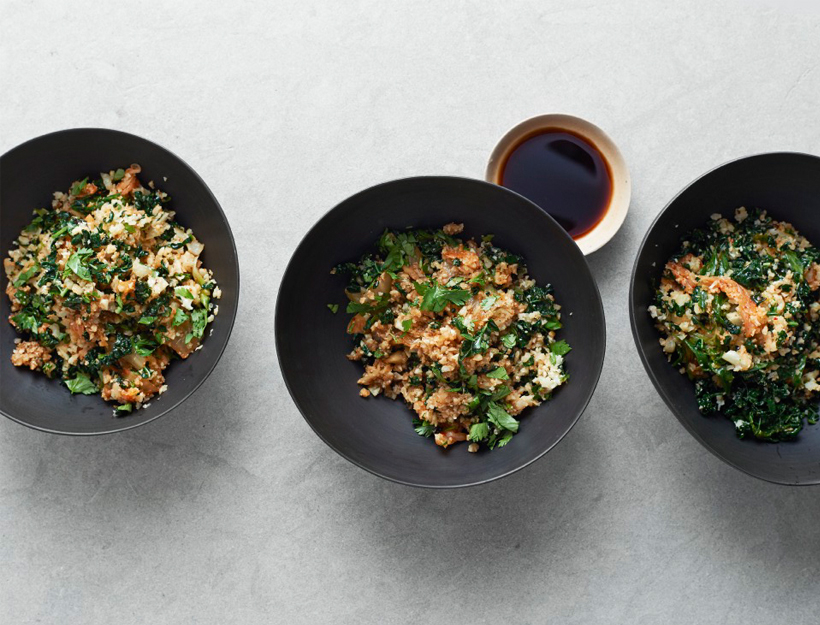 Cauliflower and Kimchi Fried Rice
If you like kimchi, you'll flip for this spicy, veggie-packed cauliflower fried "rice."
1. Cut the cauliflower into small florets, then pulse in a food processor until the pieces are the size of couscous (you should have about 2 cups).
2. Heat the safflower and sesame oils in a large nonstick sauté pan over high heat. Add the kale and cauliflower and sauté until the kale is wilted and the cauliflower is beginning to brown, 3 to 5 minutes. Mix in the scallions, kimchi, cilantro, and tamari.
3. Taste for seasoning and serve.
Originally featured in Cameron Diaz Puts an Egg on It