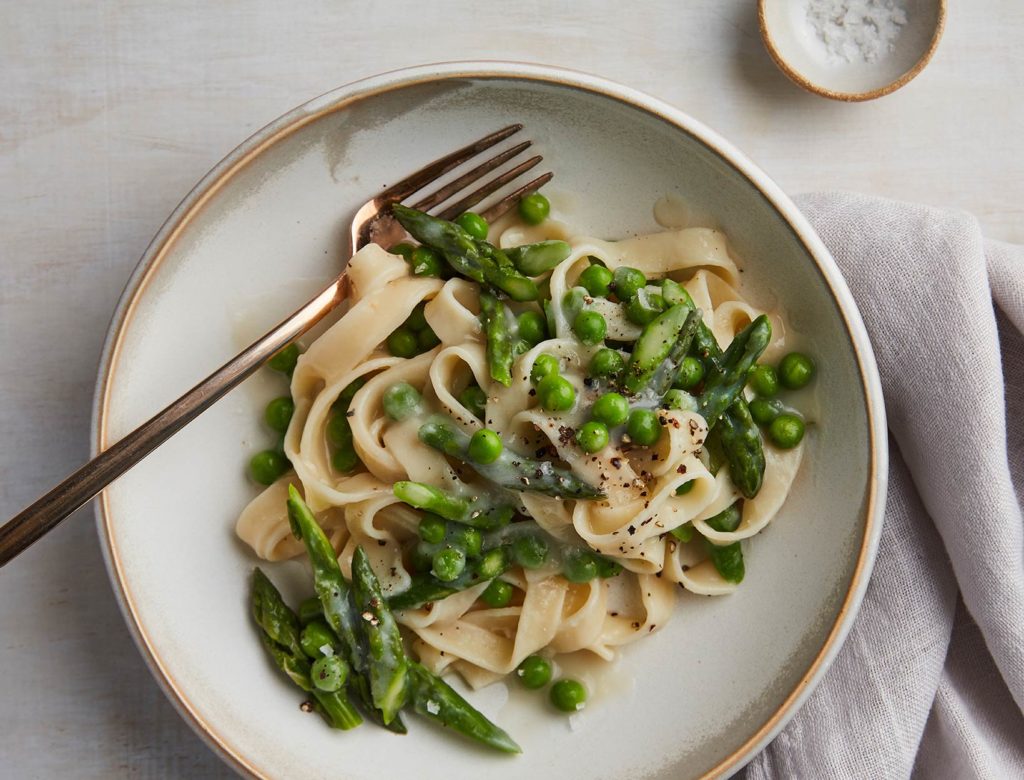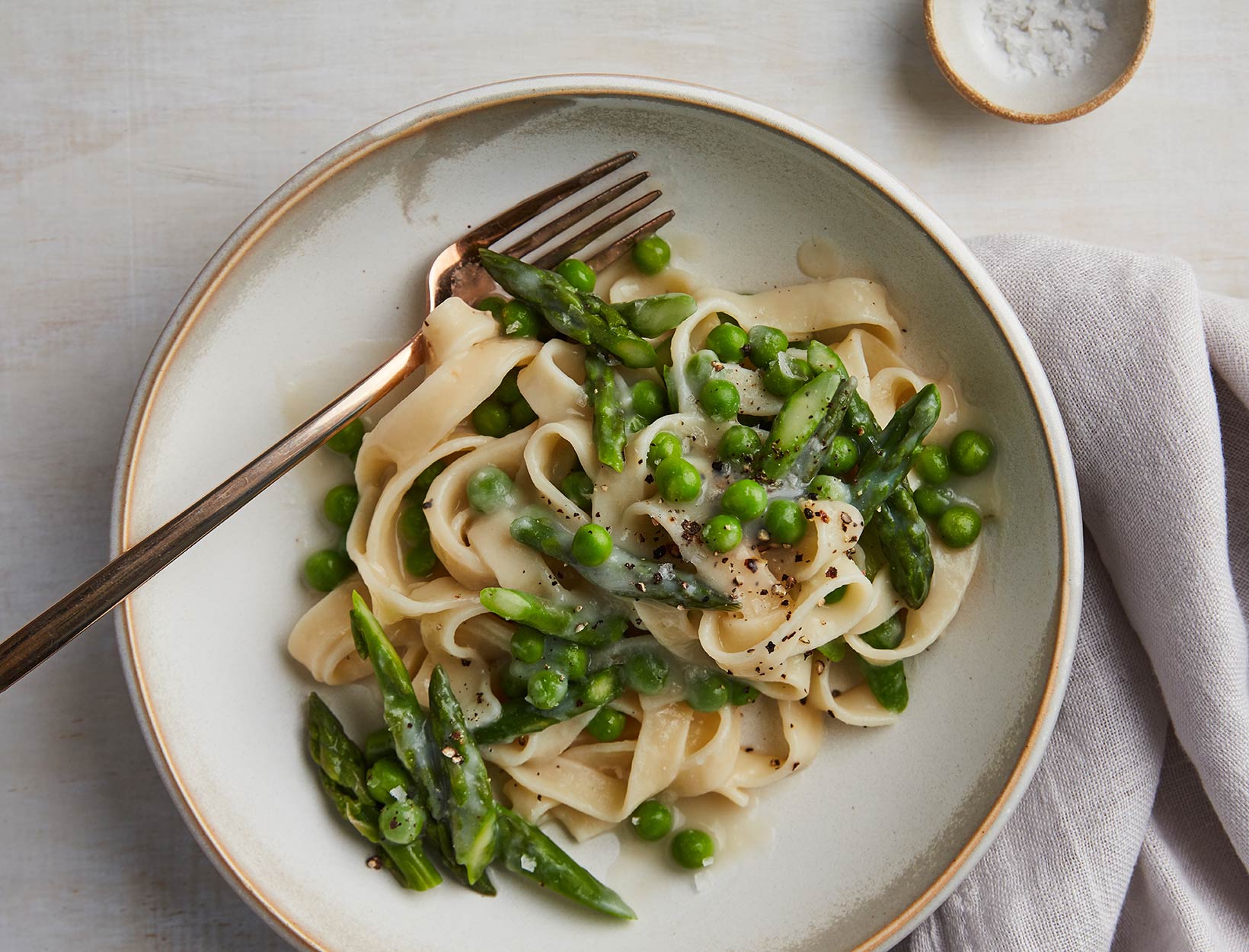 Cauliflower Alfredo with Peas and Asparagus
Cauliflower makes a brilliant dairy-free béchamel; it truly feels so decadent. You could add almost any veggies to this, but we love the classic spring-y asparagus and pea duo.
For the sauce:
1 cauliflower crown
1 quart vegetable stock
1 piece Parmesan rind (about 3 inches)
4 cloves garlic
salt to taste
For the pasta:
12 ounces regular or gluten-free fettuccine or tagliatelle
¼ cup vegan butter (we like Myokos)
1 bunch asparagus, chopped into 1½-inch pieces
1 cup frozen peas
salt and pepper to taste
1. First, make the sauce: Break down the cauliflower into small florets, discarding most of the stems. Add the florets to a saucepan along with the stock, Parmesan rind, and garlic. Bring to a boil, then reduce to a simmer and cook until the cauliflower is extremely soft. Discard the Parmesan rind and use a slotted spoon to carefully transfer the cooked cauliflower and garlic to a powerful blender. Purée, adding the cooking liquid a tablespoon at a time as needed to get your desired consistency. Taste for seasoning and add salt as needed. Set aside.
2. Bring a pot of water to a boil, then cook the pasta according to the package directions.
3. While the pasta is cooking, heat the vegan butter over medium-high heat in a wide, shallow skillet. Add the asparagus and peas and sauté until just tender, about 5 minutes. Reduce the heat and add the cauliflower purée. Then add the cooked pasta to the skillet and toss well to combine. Finish with salt and lots of freshly cracked black pepper.
Originally featured in Veggie-Packed Pasta Dinners