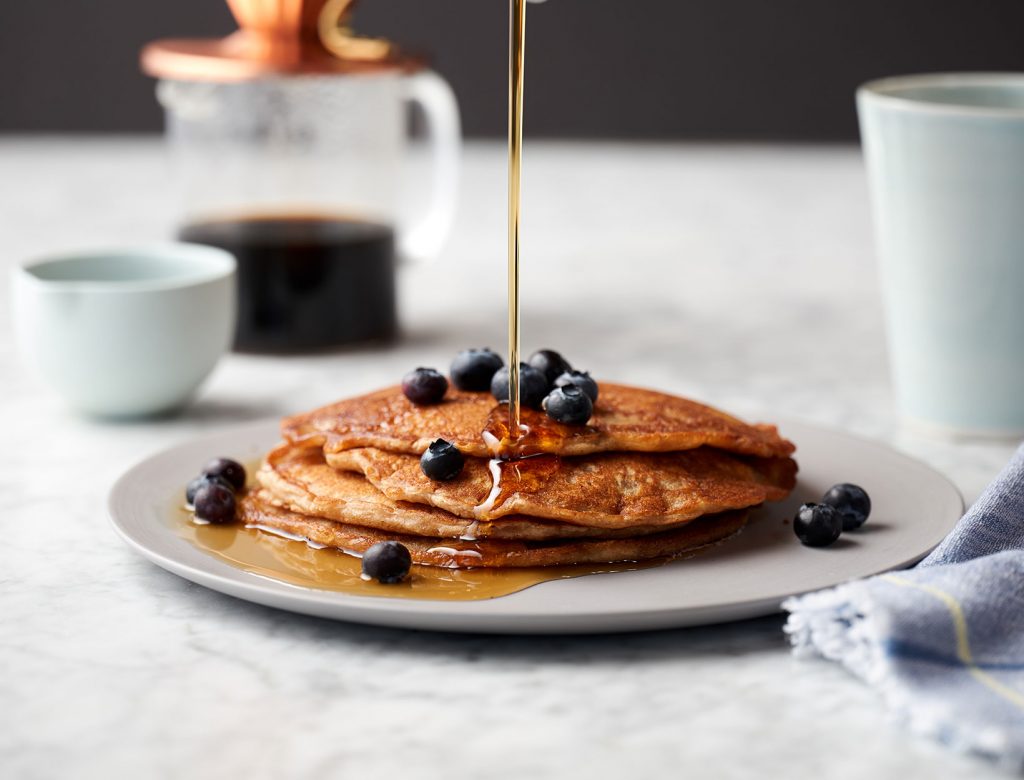 Cassava root flour is the new "it" alt flour, and for good reason: The starchy nature of the cassava root almost perfectly mimics the texture of gluten. These pancakes are fluffy, chewy, and delightfully crispy around the edges. Sure we've swapped out the gluten, but don't think for a minute that we didn't slather some good old-fashioned butter and maple syrup on top.
1. Combine the first 5 ingredients in a small bowl.
2. Combine the remaining ingredients in a large bowl, whisking well to combine.
3. Slowly fold the dry ingredient mixture into the wet ingredients, mixing evenly without overworking the batter.
4. Heat about 1 teaspoon coconut oil in a large sauté pan over medium-high heat.
5. Add the batter ¼ cup at a time, cooking the pancakes for 2 minutes or so on each side.
6. Continue cooking pancakes in batches until all of the batter has been used, adding more coconut oil to the pan as needed.
Originally featured in The New "It" Flour That Will Change Your Sunday Brunch Game