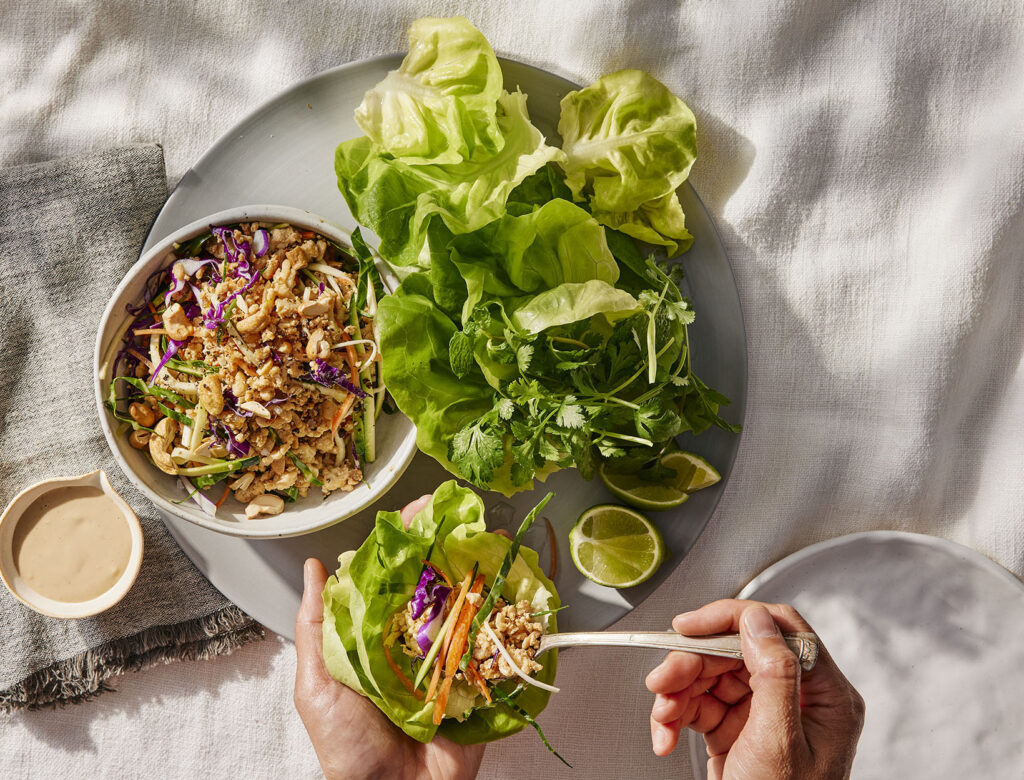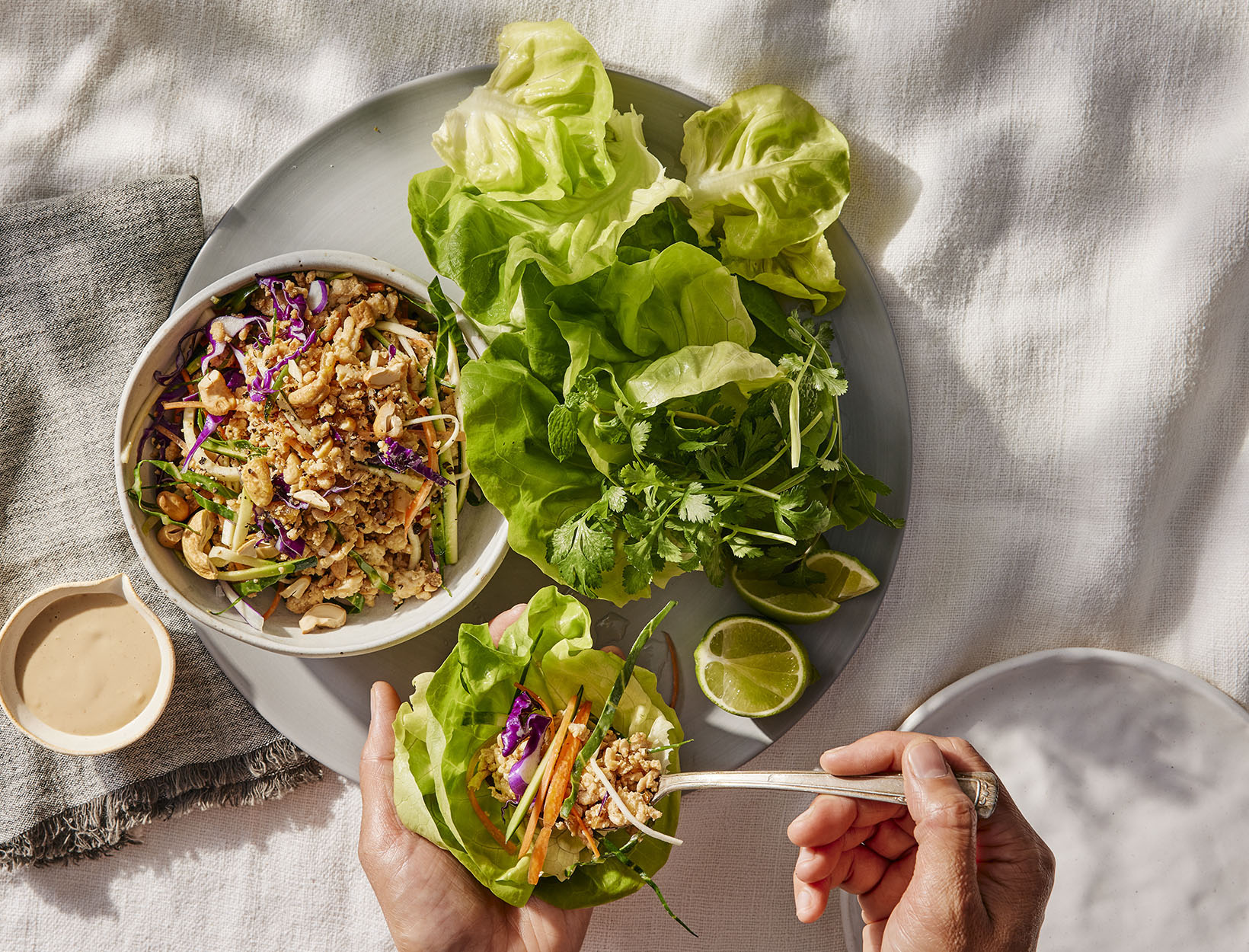 Cashew Chicken Wraps
Inspired by classic Thai-style larb, this recipe combines well-seasoned and aromatic meat with bright, fresh herbs. You already have the vegetables and sauce made for this (from the Sesame and Zucchini Noodle Salad), which cuts down on cooking time. Feel free to build your own adventure and sub in crumbled tofu or roast mushrooms for the chicken.
for the cashew chicken:
2 tablespoons olive oil
½ onion, diced small
5 cloves garlic, chopped
1 tablespoon chopped ginger
1 pound ground chicken (or tofu or mushrooms)
2 tablespoons gluten-free tamari
1 tablespoon sesame oil
2 cups Zoodle Salad (left over from the Sesame and Zucchini Noodle Salad)
½ cup toasted cashews, roughly chopped
to garnish:
Creamy Sesame Dressing (left over from the Sesame and Zucchini Noodle Salad)
lime wedges
cilantro leaves
mint leaves
extra cashews for garnish
Bibb lettuce leaves (for wraps)
1. Heat the olive oil in a heavy-duty Dutch oven until the oil shimmers.
2. Add the onion, garlic, and ginger and sauté just until aromatic.
3. Add the ground chicken and cook, stirring often, until the pan begins to dry and the chicken gets a little bit of color.
4. Remove from the heat and add the tamari, the sesame oil, the Zoodle Salad, and half of the toasted cashews.
5. Toss to combine. Serve with a side of the Creamy Sesame Dressing and garnish with lime, herbs, and the rest of the cashews. Use the Bibb lettuce leaves to make wraps.
Originally featured in The Annual New Year Detox: 2023 Edition