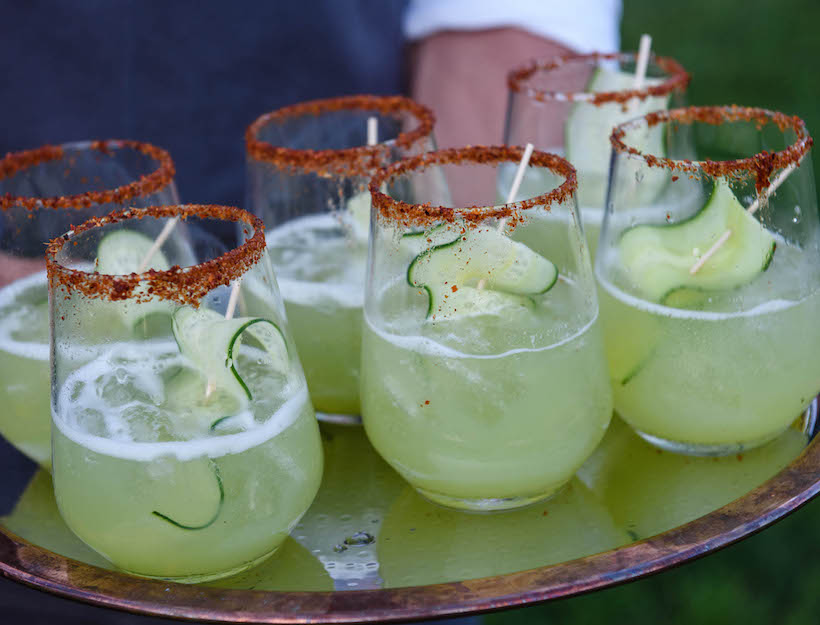 This tequila cocktail is especially refreshing, thanks to the delicate combination of cucumber and mint. Meanwhile, the Tajin chili lends it an unexpected kick.
1. Coat the rim of the glass in water and dip on a plate lined with the Tajin chili.
2. Add all ingredients into a Boston shaker with ice and shake.
3. Pour into the Tajin-rimmed rocks glass, ice and all. Garnish with a cucumber ribbon.
Originally featured in A goop x Net-a-Porter Midsummer Dance Party