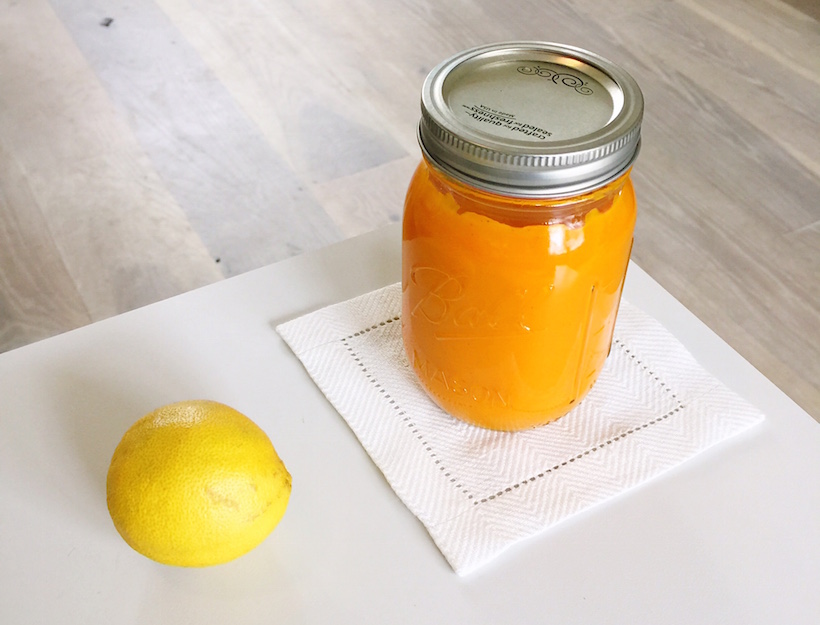 Carrot Soup
For more than 25 years, Ed Behr has edited The Art of Eating, a truly intellectual and enjoyable journal on food and everything that goes with. He has travelled the world trolling for the best artisanal ingredients, meeting the most knowledgeable, but often unknown, cooks, and supplying readers with their best recipes. We are big fans of his beautifully presented magazines and now we're glad to have the compendium of recipes edited into this book.
2 pounds (1 kg) carrots, peeled and sliced
1 onion, sliced
3 cups (750 ml) water
2 cups (500 ml) chicken broth or stock
salt and black pepper
1/2- to 3/4-inch (1- to 2-cm) cubes of 1- or 2-day-old white bread, optional
unsalted butter, optional
1/2 cup (125 ml) heavy cream
leaflets plucked from fresh chervil for garnish
Boil the carrots and onion in the water until they are soft, about 10 minutes. Drain them, reserving the cooking liquid, and purée them, using a blender, food mill, or food processor and adding a bit of the cooking liquid as necessary. Combine the purée, cooking liquid, and broth, heat to a boil, and season with salt and pepper. If you'd like to serve the soup with croûtons, make them while the soup is heating by sautéing the cubes of bread in butter, until golden on all sides. When they are done, take them from the pan and keep them hot. Add the cream to the soup, bring it to a boil, and put the soup into a heated tureen or directly into heated individual bowls. Garnish generously with chervil. If you use croûtons, pass them at the table so they keep all their crunch.
Originally featured in The Thanksgiving Lowdown