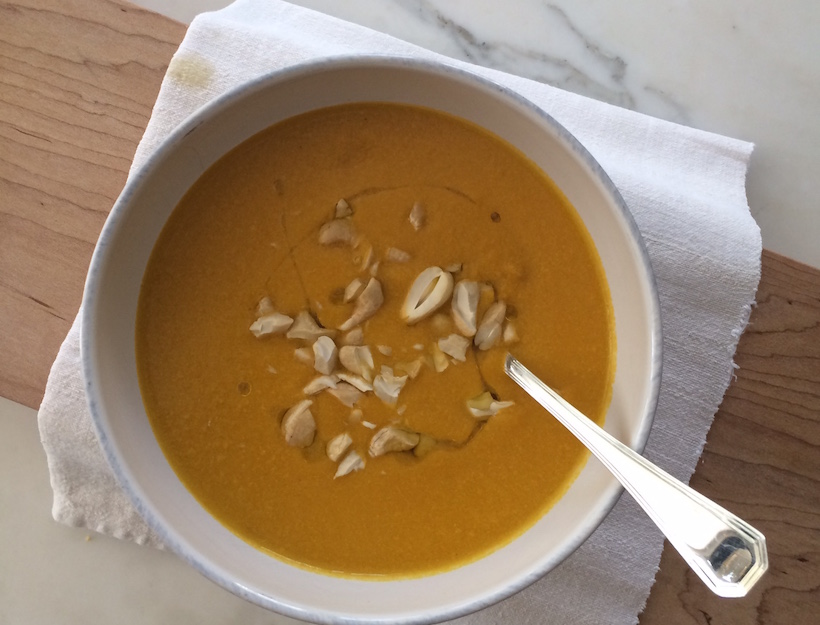 Carrot Soup with Fennel
This soup is a great option for lunch—it's soothing and aromatic. The cashews not only help you feel sated, but they contain iron and minerals that can help red blood cell production.
1 medium fennel bulb, coarsely chopped
2 tablespoons coconut oil
1 1/2 pounds carrots, sliced
1 garlic clove
1 teaspoon kosher salt
1/3 cup orange juice
2 tablespoons grated fresh ginger
3/4 cup natural cashews
6 cups water, divided
1. Combine all ingredients plus 3 cups of water in a blender or food processor and blend until smooth.
2. Transfer to a large pot, add remaining water, and mix well.
3. Simmer over low heat for 30 minutes, stirring occasionally.
Originally featured in Cooking Through Cancer