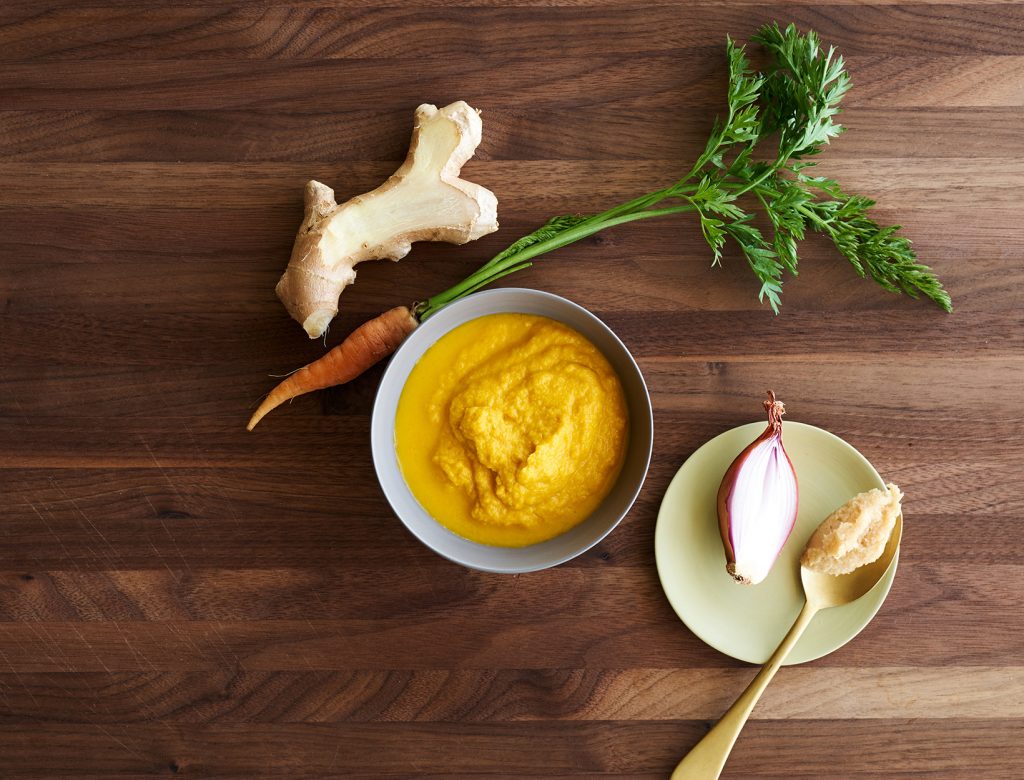 Carrot and Ginger Dressing
An OG GP recipe, this carrot-ginger dressing really is the jam. Great spooned over salads or used as a dip, this is the best way we know to get kids to eat their veggies.
1 large carrot, peeled and roughly chopped
1 large shallot, peeled and roughly chopped
2 tablespoons roughly chopped fresh ginger
1 tablespoon sweet white miso
2 tablespoons rice wine vinegar
1 tablespoon roasted sesame seed oil
¼ cup grape-seed oil
2 tablespoons water
1. Pulse the carrot, shallot, and ginger in a blender until finely chopped.
2. Scrape down the sides; add the miso, vinegar, and sesame seed oil; and whiz together. While the blender is going, slowly drizzle in the grape-seed oil and the water.
Originally featured in 6 Easy Dressings to Up Your Salad Game