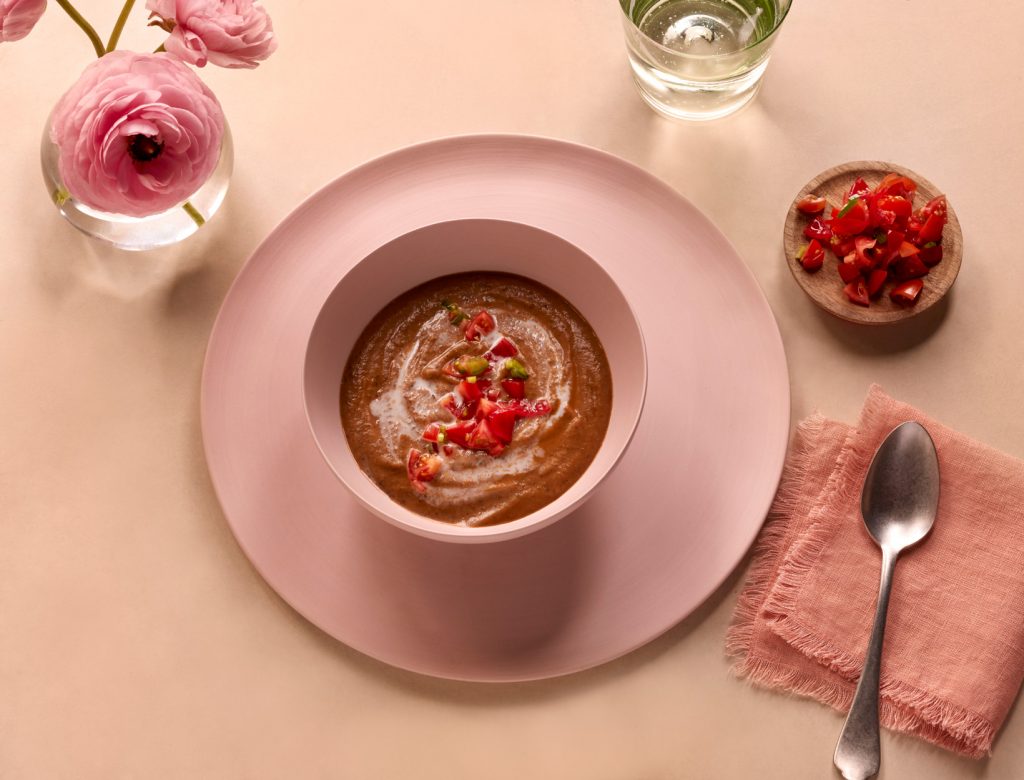 Caribbean Black Bean Soup
This soup is rich and aromatic: The savory onion and cumin balance perfectly with slightly sweet coconut milk, black beans, fresh cilantro, and jalapeño.
1. Heat 1 tablespoon of coconut oil over medium heat in a soup pot. Add onion, tomato, jalapeño, Herbamare, and cumin and sauté until softened, approximately 4 to 5 minutes. Stir well. Add black beans, vegetable stock, and cilantro. Simmer on low for 15 minutes.
2. Carefully scoop the soup into a blender. Add coconut milk and blend until smooth. Pour this mixture back into the soup pot and simmer on low.
3. Season with additional sea salt or Herbamare if needed.
Originally featured in A 3-Day Summer Reset