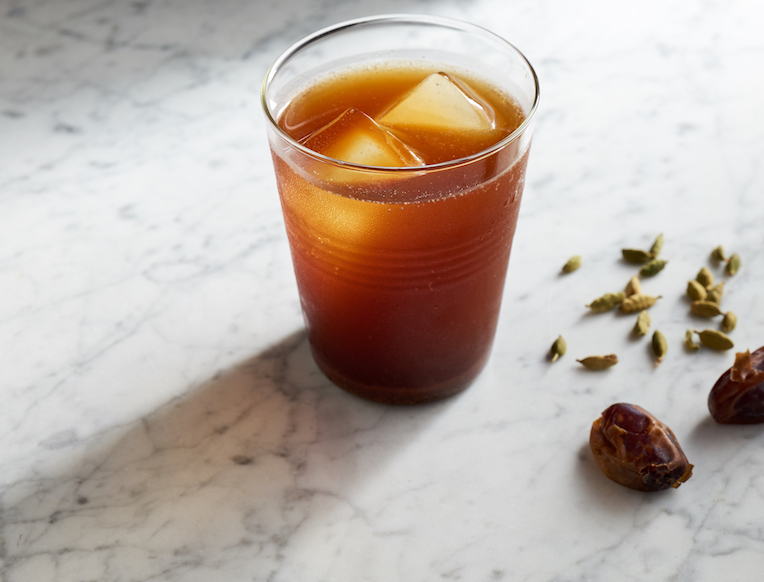 We're obsessed with this coffee-meets-soda hybrid. Plus, the cardamom-date syrup adds nice depth and spice without being too sweet, making this the perfect midday pick-me-up.
1. First prepare the cardamom-date syrup. Combine all the syrup ingredients in a small saucepan over medium heat until the sugars have dissolved. Set aside and let cool. Store the syrup in the fridge with the cardamom pods in it, but don't add them directly to the iced coffee.
2. To prepare a coffee, combine the cardamom-date syrup with the cold-brew coffee. Then pour over ice and top with seltzer.