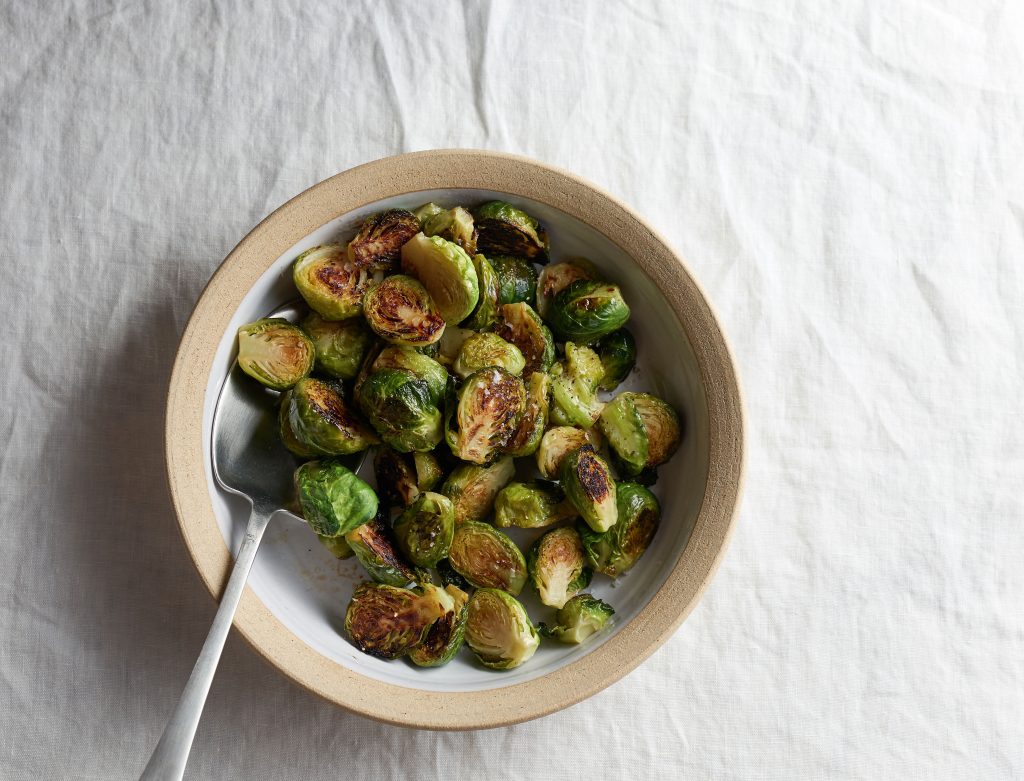 Caramelized Brussels Sprouts
These caramelized brussel sprouts get deliciously sweet and crispy as they cook. Serve as a winter side dish to your greatest sprout cynic and watch them convert.
1. Steam the sprouts for 7 minutes or until just tender. Let them cool a bit and then cut each in half, lengthwise.
2. Heat the olive oil in a large nonstick skillet over medium-high heat. Place the Brussels sprouts in a single layer, cut side down (in batches if necessary). Leave them for 4 to 5 minutes, allowing them to brown thoroughly and evenly–don't give in to the temptation to stir and toss them! Keep an eye on them though–the key is to have the flame high enough to brown them but low enough not to burn them.
3. When they've browned, flip each one and let the other side get color, an additional 3 minutes or so.
4. Remove to a serving platter, sprinkle with salt, drizzle with extra virgin olive oil, and squeeze the lemon over, trying to get a bit of juice on each one.
Delish.
Originally featured in Thanksgiving Recipes