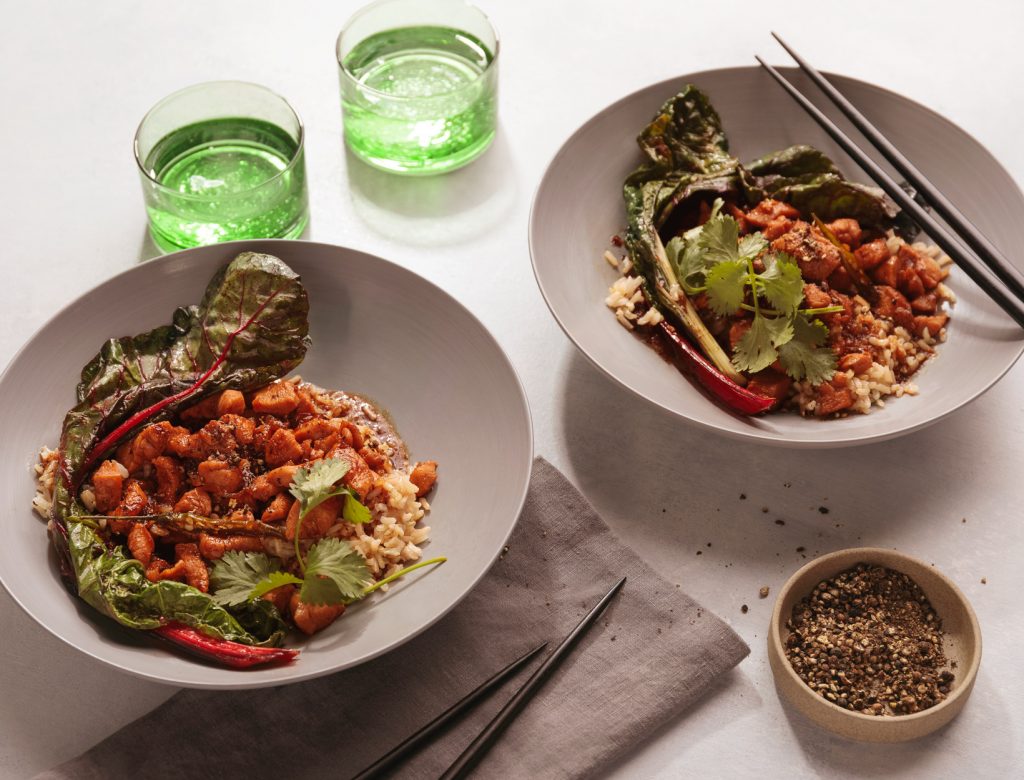 Caramelized Black Pepper Chicken
What you always wish takeout will taste like. Serve with jasmine or brown rice and stir-fried or steamed veggies.
1. In a small bowl, combine the sugar, fish sauce, vinegar, water, garlic, ginger, pepper, and chilies. Reserve.
2. In a large skillet, heat the oil over medium-high heat and cook the shallots until softened and a bit brown, about 3 minutes.
3. Add the chicken and stir-fry, browning it all over, about a minute.
4. Add the sugar mixture and simmer over high heat until the chicken is totally cooked through, about 6 minutes.
5. Stir in the cilantro and serve.
Adapted from Charles Phan's Caramelized Black Pepper Chicken published in Food & Wine, December 1998.
Originally featured in Pancakes, Tuna Sandwiches, and Black Pepper Chicken